Why you should travel with us
What makes Elevated Trips Special?
You can see more about us and our work in ecotourism at:
https://www.elevatedtrips.com/about-us-ecotourism-in-tibet/
You can also see a little more on Ben's Bio and experience at:
https://www.elevatedtrips.com/trip-leader/
If you are looking for the cheapest price, you are welcome to go with any number of  other providers. 
But here is what makes us special and how we practice ethical tourism in Tibet and western China…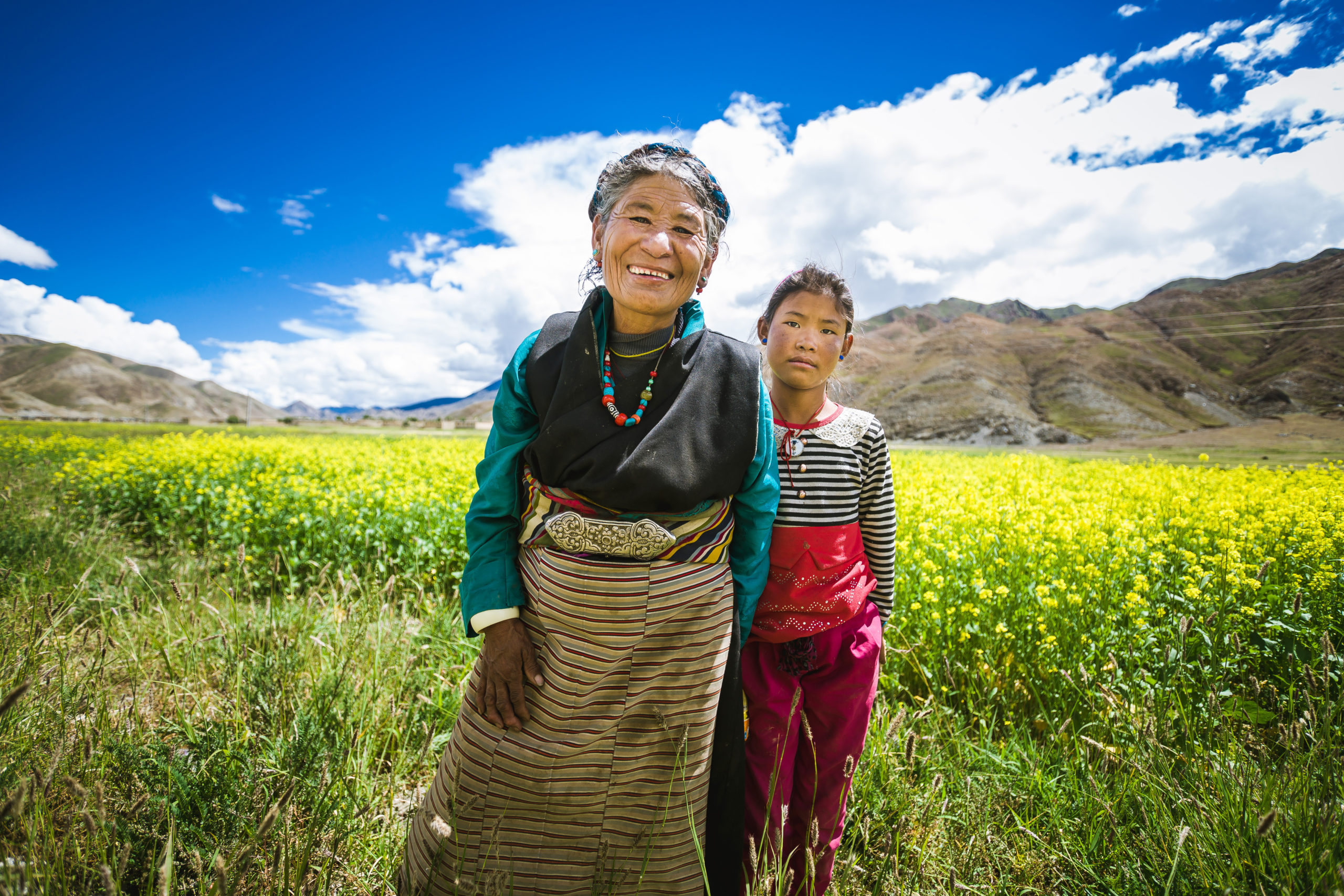 1.) Group Size
No one will dispute the value of small groups while on tour—allowing you more personal and intimate interactions with the sites and culture of your destination.  Our  Small Group escorted tours include no more than 12 travelers (and often fewer) because you are not just a number in a spreadsheet but a wonderful individual who can contribute and bring value to our trips.
Big group Chinese bus tours often cut their costs by increasing group size.  These tours get great rates with hotels and can reduce transportation costs because they consistently fit 30-60 people on a tour bus. So their prices are really low.  Usually there is one guide on this bus and he talks on a booming microphone so that he can give canned information that he has memorized from a text book to the clients.  This kind of tour group also usually has a guide who carries a flag on a pole so the crowds can follow him along the destinations.  It is a little like just herding animals along into a pen. 
But, for us, the quality and personality of the experience is much more important than the numbers.  We like to keep our groups small, usually between 2-12 people, because we enjoy getting to know our guests and hearing their stories.  These small groups also reduce our environmental impact.  We offer a more personalized style of service and it is important for us to know the names of each of our travelers.  For Elevated Trips, part of the memories our guests form in the tour are in getting to know their English speaking guide and hearing his or her stories of growing up as a nomad on the Tibetan Plateau.  Most of our clients tell us their favorite part of the trip is actually getting to know their guide and hearing about their childhood and family culture.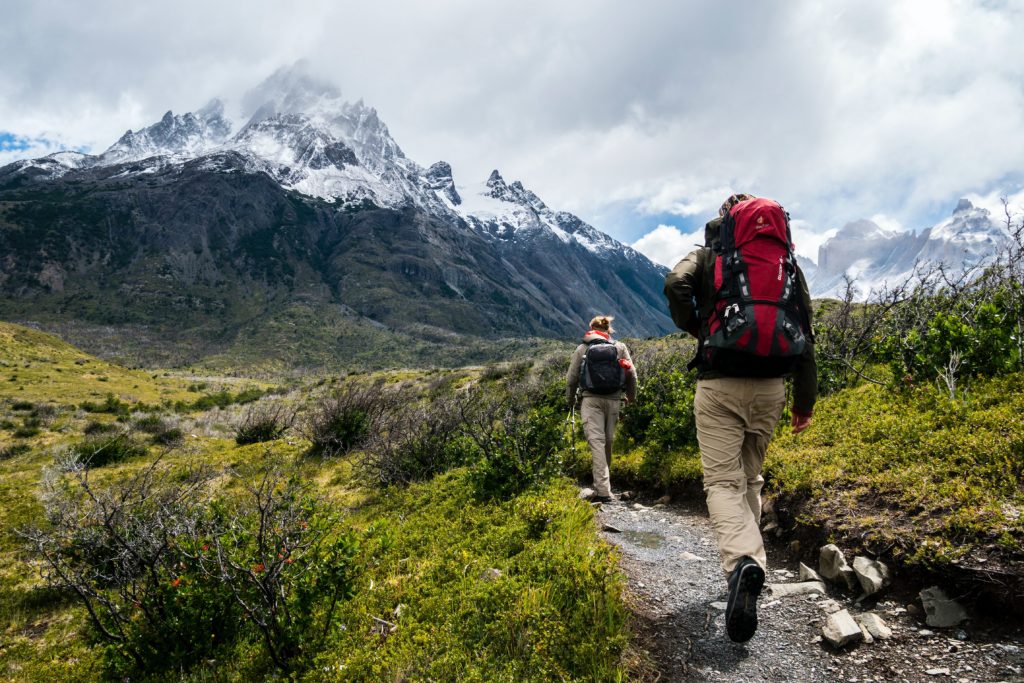 2.) Experienced Guides
On all of our escorted tours, you'll be led by a local, expert, English-speaking guide who will make each destination come alive like only a local can. Other big companies often hire ethnically Chinese guides from big cities who know very little about Tibetan Buddhism or nomadic culture.  Our guides all grew up on the Tibetan Plateau as nomads in the high grasslands and mountains. These guides are some of the the best, most sought out guides in the industry and have an intimate knowledge about the places you will visit.  Along the way, your guide will share the traditions, culture and history of your destination from a first-hand perspective, and may even add some unexpected off-itinerary adventures. Often times it is our incredible guides our travelers remember and reminisce about most when they recount their experience.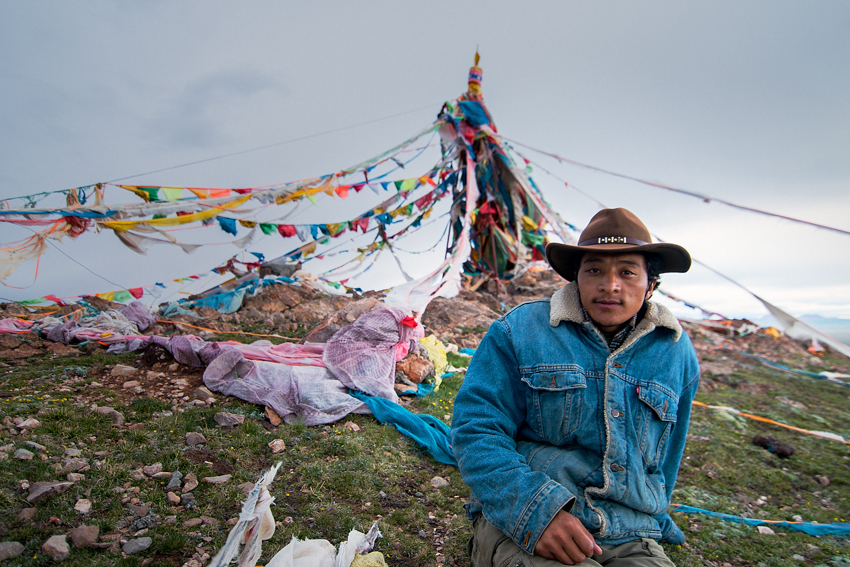 3.) Authentic Experiences
We've spent over 10 years crafting and refining tour itineraries full of must-see sites and off-the-beaten path experiences you won't find on other tours. But we've also learned that a tour is so much more than just a visit to a World Heritage Site or a pretty monastery. That's why we've built insider access to unique cultural encounters into every one of our small group itineraries: like sharing tea and lively discussion with a local nomadic family; learning about nomadic herding and lifestyle from local shepherds ; visiting an artisan to attend a workshop about their skills in traditional pottery or rope making or metalworking; or learning about the history and culture behind Tibetan Thangka paintings and sampling local fresh made yak yoghurt. Cultural immersion is a signature feature of Elevated Trips, so you'll know you've experienced the essence of the country.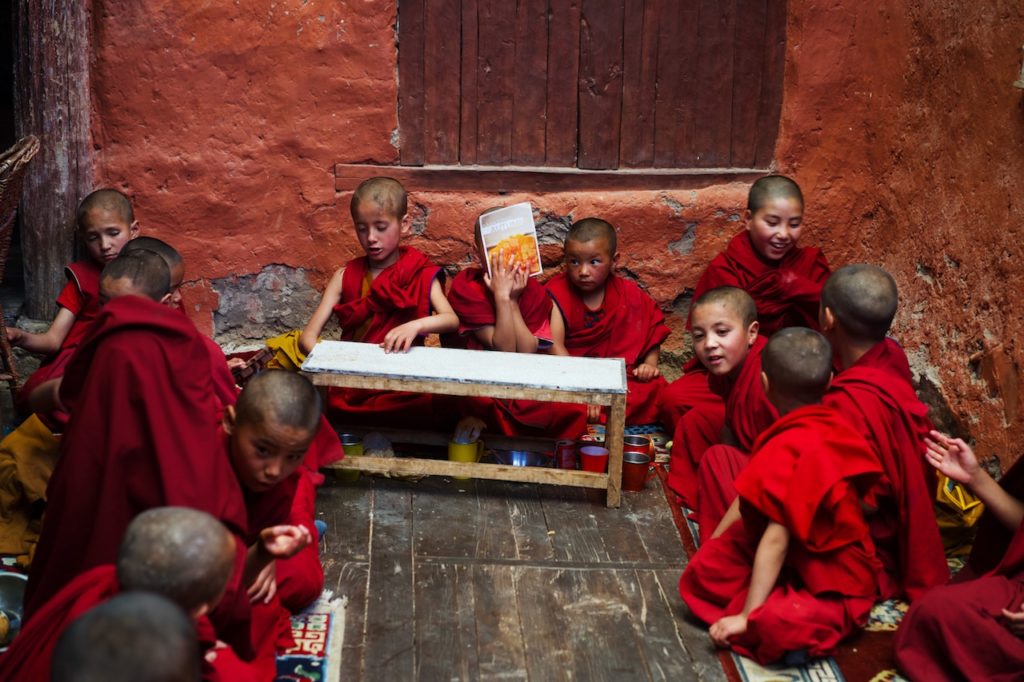 4.) Ethical Travel
Chinese group tours also manage to offer really low prices because they often do not pay their drivers or guides well.  Sometimes these tours even do not pay their drivers at all.  The way they make up for this is that the drivers talk about the herbal medicines or local goods on the bus and then get their clients interested in some particular product.  Naturally, what comes next is a stop at these "local shopping venues" and the driver already has a relationship with these vendors.  In fact, every time the driver runs this tour, he stops at some particular vendor and regularly makes a profit from these frequent, unannounced stops. The deal here is that the driver makes a commission on every sale the vendor makes to the clients when the tourists are not looking.  So the drivers and the vendors often pressure the clients to buy products because their salary and their living is dependent on these under-the-table shady deals.
At Elevated Trips, we do not do any shopping and we do not put up with that garbage!  Of course you are welcome to buy souvenirs from local vendors selling authentic handmade Tibetan crafts or Thangka paintings if you want to bring something home to the family.  But we do not make any money from these sales nor do we ever push any kind of forced shopping experience.
We start out paying our guides and drivers a more than fair market wage, so they are not left to beg and scam the guest from their own devices.  We believe our business is not about giving the cheapest price to the guest, but providing well for the guides, drivers, and communities we work with.   We put our guides and partners first when it comes to wages and income and it is always important to honor their experience and hard work so that they can live a sustainable life and provide for their families.
Next time you see a really low price on a tour, you can ask yourself, "Is there a reason, maybe an unethical reason where they are cutting corners, that this tour price is so low?"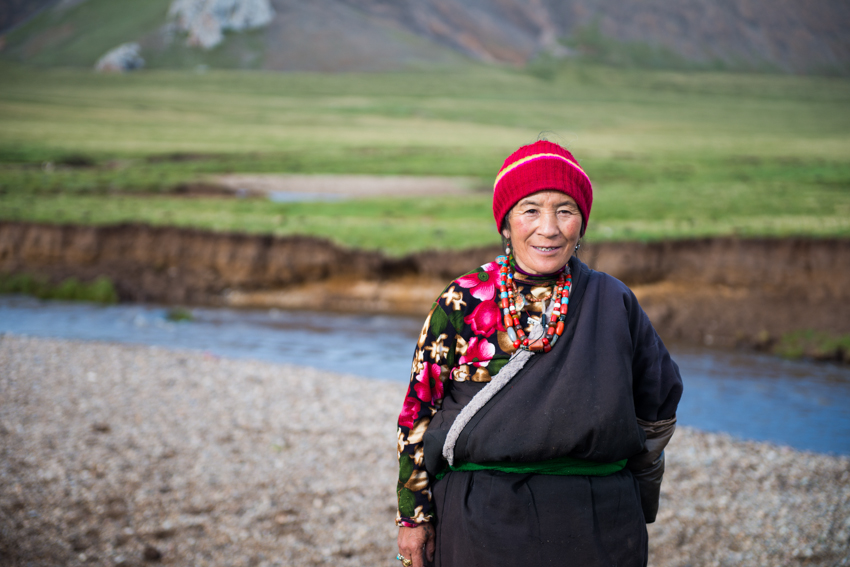 5.) Your Money Stays Local
Try to think about the money you spent the last time you went on a holiday. How were your expenses distributed? What were the most significant costs? Were there cost of transportation such as airline tickets and airport transfers? How about accommodation costs and guided excursions and tours? What about the food and drinks you enjoyed? Maybe you went shopping too. Now ask yourself, what proportion of your total holiday expenditure contributed to the local economy of your chosen destination?
When we break down our holiday expenses and start to analyze the companies and people who are on the receiving end of our travel money , we find that in most cases only a fraction (usually less than 10%) stays within the local community.
Imagine a holiday where you fly with an international airline and stay at an international hotel chain booked through a multi-national hotel agent or online booking service. The hotel has foreign management and staff to meet the language and service training demands by international tourists. The food and drinks you enjoy are characterized by imported products to satisfy international taste buds and give the comfort of familiarity in a foreign setting. The souvenirs are mass-produced in another country with cheaper labour costs, and your tour guide is your fellow countryman. This is not an uncommon holiday setup.
This is what we call 'tourism leakage', the phenomenon where the vast majority of tourism revenue leaks out of the local economy and into the pockets of big international companies.
Why is tourism leakage a problem?
Tourism has a fantastic potential to create local jobs, boost community development, infrastructure, and education. However, these benefits are hampered by a tourism setup, such as the above where few of the tourism dollars spent have any real effect on the people on the ground.
This example is not uncommon in the travel world. It is, in fact, how many of us spend our holidays. But not only does tourism leakage prevent socio-economic benefits from reaching the communities, the local residents are often the unwilling recipients of the nuisances and problems related to tourism. Big agency tourists leave trash in the environment and tend to disrupt what was once a peaceful co-existence with nature.  Other negative impacts of travel can include be inflated prices, shortage of water and other resources, increased wastage, and overcrowdedness.
What can you do to minimise tourism leakage?
Be adventurous and experience the destination indigenously you choose to visit. Eat, sleep, and explore locally. Immerse yourself in local language, customs, and culture, and embrace the fact that the world is colourful, diverse, and exciting.
At Elevated Trips all the money you spend goes right back into the local economy.  We employ local guides, drivers, hotel owners and community members so you can feel good about where your travel money is going. 
In fact our relationship with these beautiful people goes far beyond just some limited financial transaction.  We really care about the places we visit and we  consider these people dear friends and part of our extended family.  Many of the places our guests travel to are the homes of our local guides and we love to build up and invest in these communities through development and sustainable initiatives.  We don't just run trips or take pictures.  We spend a lot of our time working with and training local villages and communities with workshops to build up the skills of underdeveloped remote mountain communities in the following areas:
First Aid and CPR
Business Training
Personal development and leadership skills
Guiding, hosting, and understanding the needs of foreigners
Environmental conservation and resource manangement
Ecology and environmental science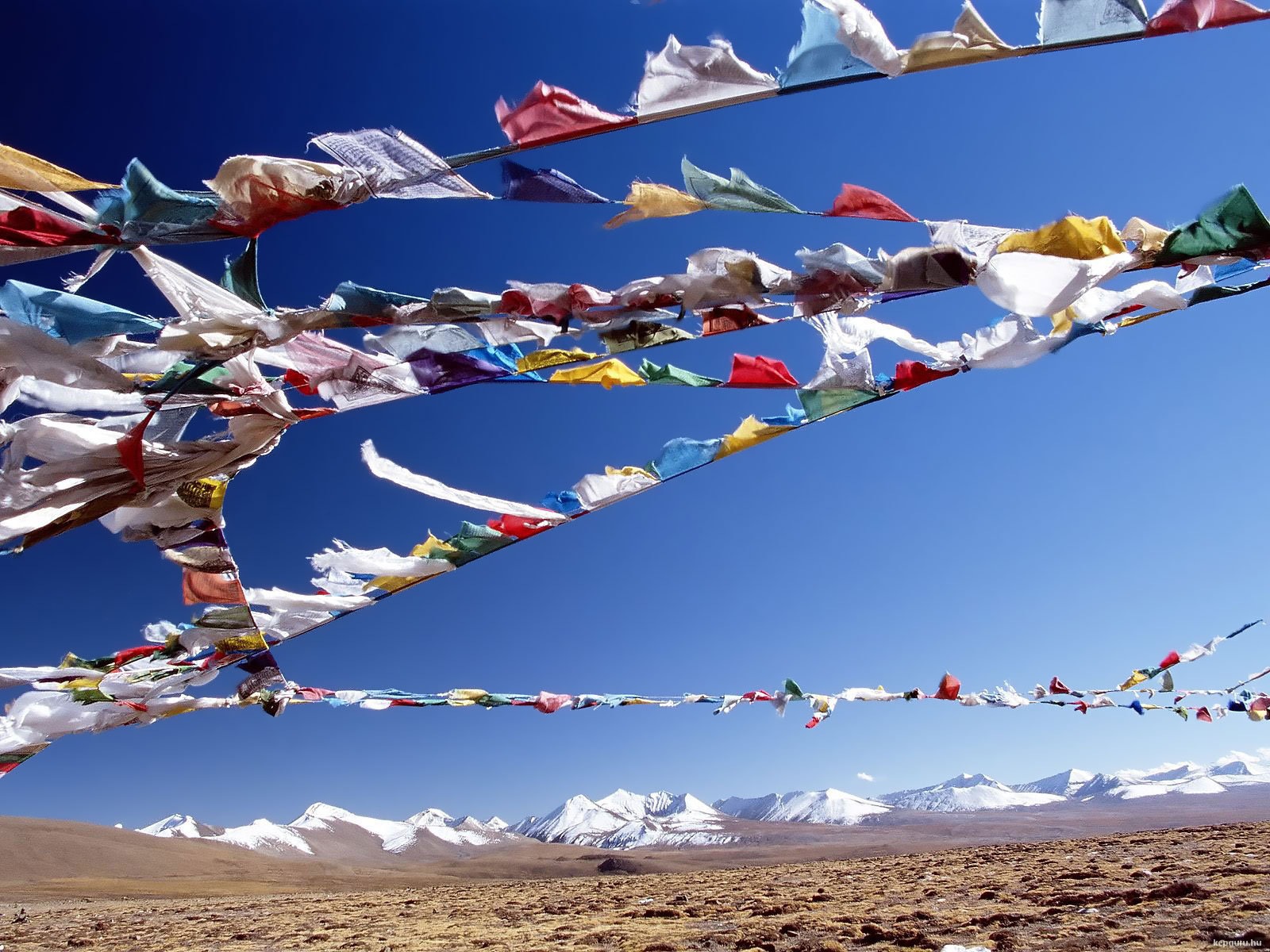 6.) Value for Price
It is uncommon that other large tour agents will be offer the combination of quality hotels, small group size and culturally immersive itineraries for the tour price we charge. In fact, the most common refrain from our travelers is that they can't believe they received so much for what they paid. You may find what seems like a similar tour at a lower price with one of our competitors, but when you compare feature-for-feature, we believe it's clear our tour offers more value for your money. When it comes to international travel, high quality value can truly be the difference between a good tour and an incredible on
At Elevated Trips, what you see is what you get. There are no hidden prices or fees during the tour.  Almost all of our tours are all inclusive.  Which means that from the moment you land in the airport to the moment you take off from the airport everything is covered.  That means all your meals (breakfast, lunch, and dinner) are covered.  That also includes your hotel or lodging for every night of the tour, all your entrance tickets, all your professional guiding, a private vehicle, airport pickups and drops.  Some tour agency prices seem artificially low because they only include breakfast but lunch and dinner are the responsibility of the guest.  Some big agency tour prices also look cheap because they do not include the entrance tickets to monasteries or National Parks in the price. And then when the guests show up they get surprised with extra costs around every corner. Make sure when you are comparing tour prices that you compare apples with apples.  We believe our guests are on vacation to relax.  They do not need to be surprised with extra costs or stresses.  Our guests pay one upfront, honest cost and leave the rest to us. 
It is that simple.
And we allow a very generous food budget.  So if you are wanting to try an extra cup of creamy yak yoghurt you can just go ahead and go for it.  If you want to order that slightly pricey plate of fresh grilled local specialty yak meat- we got you covered.  We do not skimp on any of our budget costs.  Because we believe food is a very important part of any travel and culture experience. 
After living for over 10 years on the Tibetan Plateau, we take a lot of care to choose hotels with character and quality.  These days you can book a lot of hotels online yourself but you never really know if what you book is really going to match your expectation.  As we have traveled just about everywhere in China, we have slept in a lot of mediocre Chinese 3 star hotels that all look the same. These  hotels are quite easy to find and all have the same sheets, same soaps, and the same smell of stale smoke and baijiu.  These hotels are as commonplace as the holes burnt into their dusty carpets from cigarette ashes.  But we choose hotels with local flair and design that are clean, comfortable, and really represent the local culture.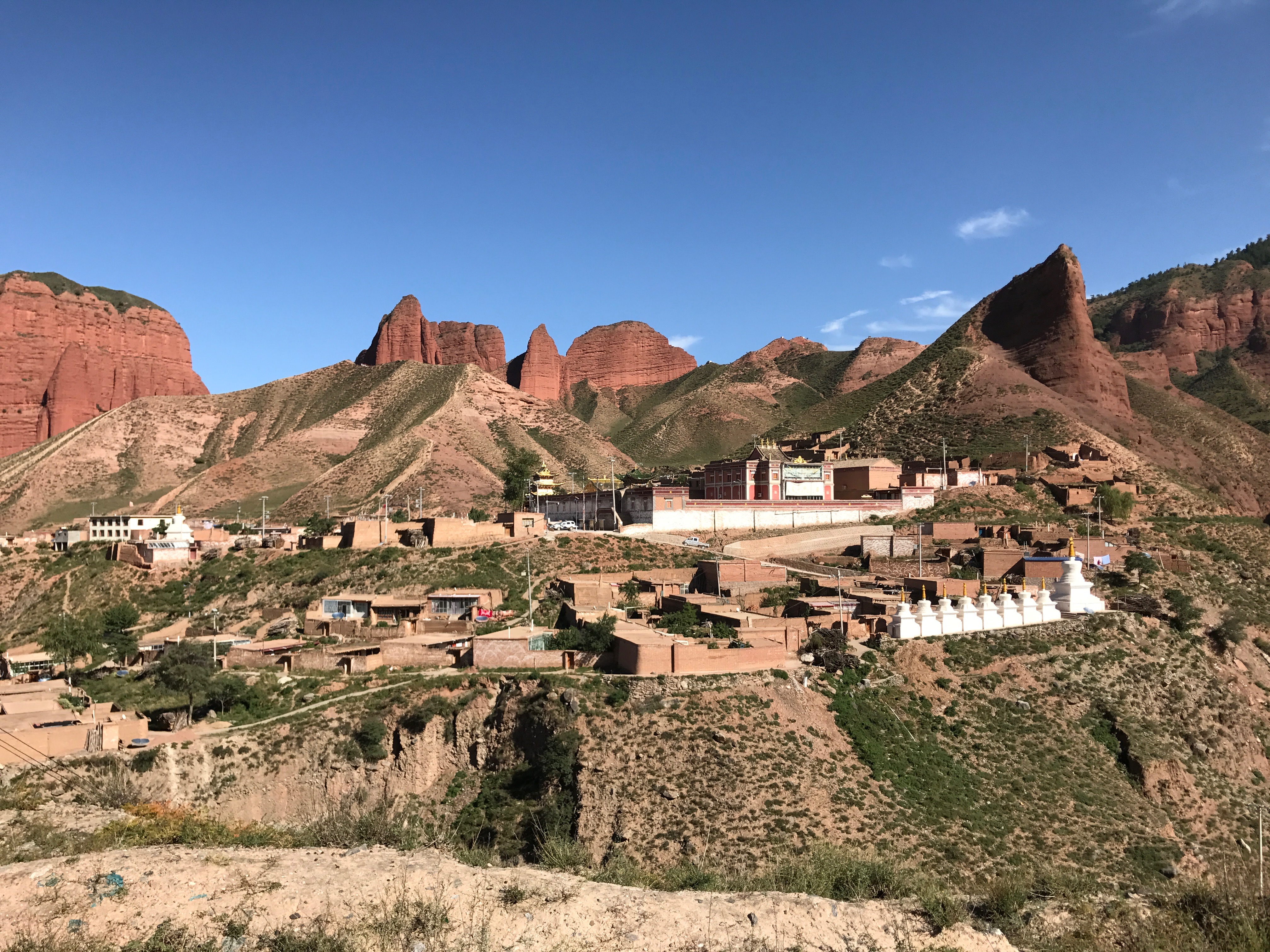 7.) Responsible Travel
From its humble beginnings, Elevated Trips has been committed to responsible eco-tourism. We believe that travel on the Tibetan Plateau  should enrich both our guests and country, in terms of firsthand knowledge and understanding, in-depth experience, satisfaction in helping to protect the ecology and contributing to the welfare of indigenous people who will thus be motivated and enabled to preserve their fantastic heritage of wilderness and wildlife. No-one can visit these awe-inspiring people and places without being changed. We provide travelers with the means to enter deeply into the life of the western China and Tibet through its people, its culture, its landscape and its amazing flora and fauna. At Elevated Trips, we have an impeccable record for integration rather than exploitation. The founders birthrights and being bred in Africa and living the dream to self-sustainability is a true testament to that. For the right reasons, we promote accommodations and destinations with good records of sustainable and responsible interaction with their surroundings and with the local population, providing authentic African safari and tour experiences while making the world a finer place for us all.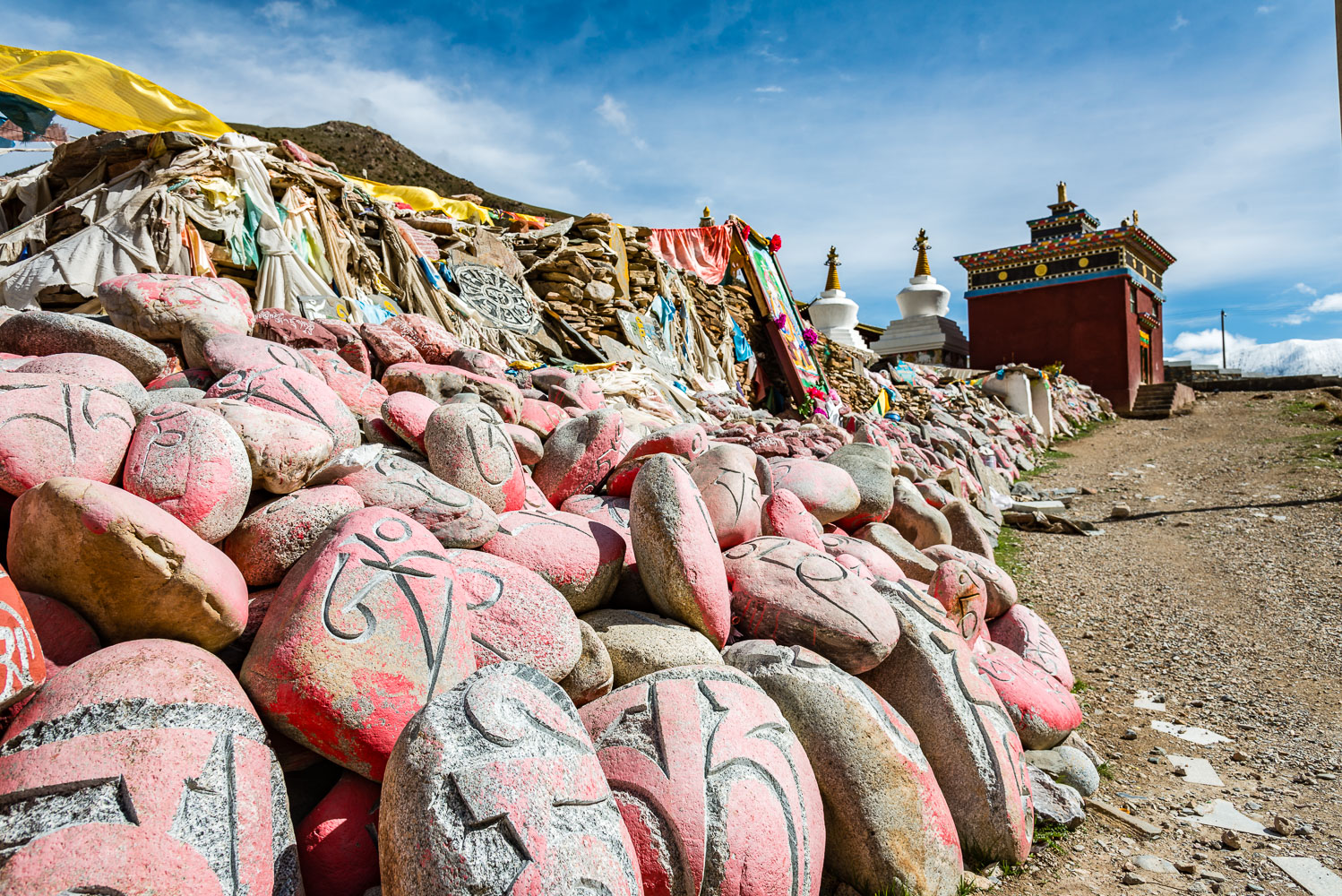 8.) Safety and Knowledge
We are personally acquainted with all the destinations you visit, and are prepared for unexpected events, whether these are concerned with your personal health and comfort, logistics, or acts of God, such as climatic events. In every area of travels, your safety is our prime concern. We take our precautions in advance to ensure that you are not exposed to jeopardy or inconvenience. This is why we visit all the destinations ourselves, sampling the food, service, comfort, hygiene, staff competence, management enthusiasm and guiding expertise, as well as undertaking trips of special interest in person, so that we know exactly what our clients can expect, and we keep a tight watch that standards are never allowed to slip.
Our staff are all Red-Cross certified with first aid and CPR training and the owner, Ben Cubbage, has personally lead and staffed multiple 90-hour Wilderness First Responder Trainings. So we are well-equipped to help you in the unlikely event of an emergency.
Our vehicles are also well insured and are regularly inspected and serviced by experienced mechanics and new replacement parts are sourced on time. At every step of your journey, we have identified the best risk assessemnt options and we have plans in place to get  you to medical care if something should go wrong. We are concerned that the facilities for first aid, onsite medical facilities, emergency evacuation and nearest hospitals are available in the event of accident or crisis. Under our watchful care, you can relax without undue concern, and enjoy your holiday so you are free to make new memories with your family and friends. We are always up-to-date on health regulations, Foreign Office, State Department travel announcements, advisories and current events, so that you are well prepared and in compliance with all requirements, as well as being covered by alternative arrangements in the event of severe weather, civil or political emergencies. As an expert and specialized China service provider, we have personal contacts on call in all areas to provide assistance should it prove necessary, but since we take extra care in all respects, having customer safety and satisfaction is a more important goal than mere namesake, we can offer you the very best of preplanning, on tour experience and aftercare. We are contactable every day, and before, after, and throughout your African journey, to ensure your perfect peace of mind and the best possible  tour experience.