Located in Tiewu County, in the Gannan Tibetan Autonomous Prefecture of Gansu Province, Zhagana is a little sleepy mountain town with a small population of about 2000 local residents.  This town sits at a similar elevation to Langmusi at 3,200 meters and, like Langmusi, offers a "little Switzerland" warmth and quaintness. In the local Tibetan dialect Zhagana actually  means "Rock Box"  and as soon as you get your first breathtaking view of Zhagana you will know why.  The town is seated under the soaring 1000 meter tall rock cliffs that make this one of the most picturesque towns in all of western China and the Tibetan Plateau. The main attraction here, of course, is the hiking, featuring not only deep, narrow canyons and gurgling rivers but verdant coniferous forests.  If you have traveled for any length of time in Amdo Tibet, you will know that it is hard to find a good, green forest (or any shade at all) because most of the altitudes are too high and the weather is too severe for anything to grow up here. Zhagana is a refreshing exception to these harsh barren landscapes and we are sure you are going to want to spend some time journaling or napping under these tall beautiful evergreen trees as they sway in the breeze above you.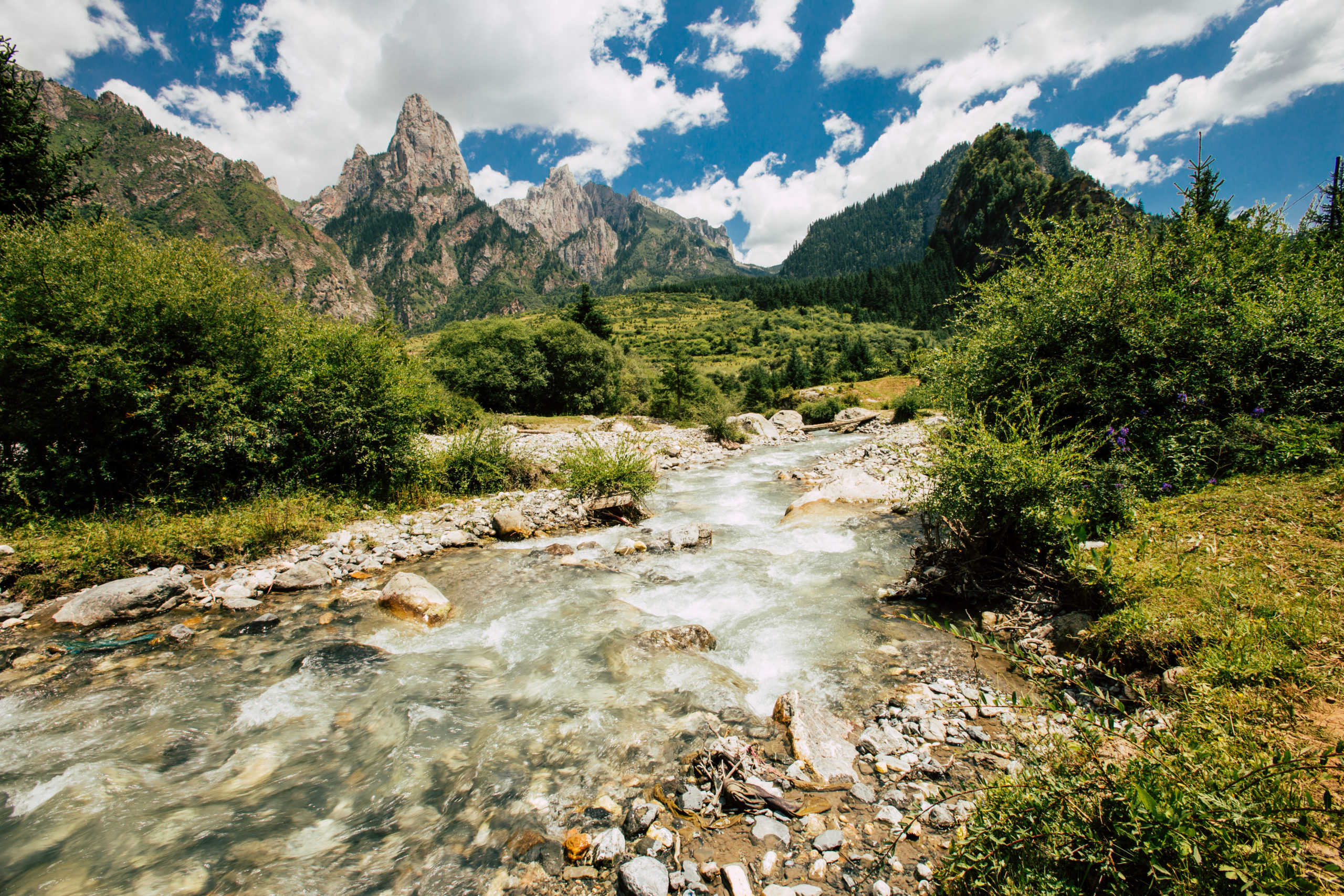 This charming town will take you back to a simpler time when farmers threshed their own barley and carved their own woodwork.  There is a small monastery you can visit here and most of the residents still carry the prayer beads of Tibetan Buddhism.  The town is at the heart of Amdo Tibet's nomadic culture and is a crossroads for nomadic yak herders to trade their goods after they have ridden into town from the high surrounding rugged 4,000 meters. The town often can be quite misty in the morning and this gives a very magical feeling as the mist burns off from the high altitude sun and reveals the terraced mud-walled homes and the hay piles stored up for winter livestock feed.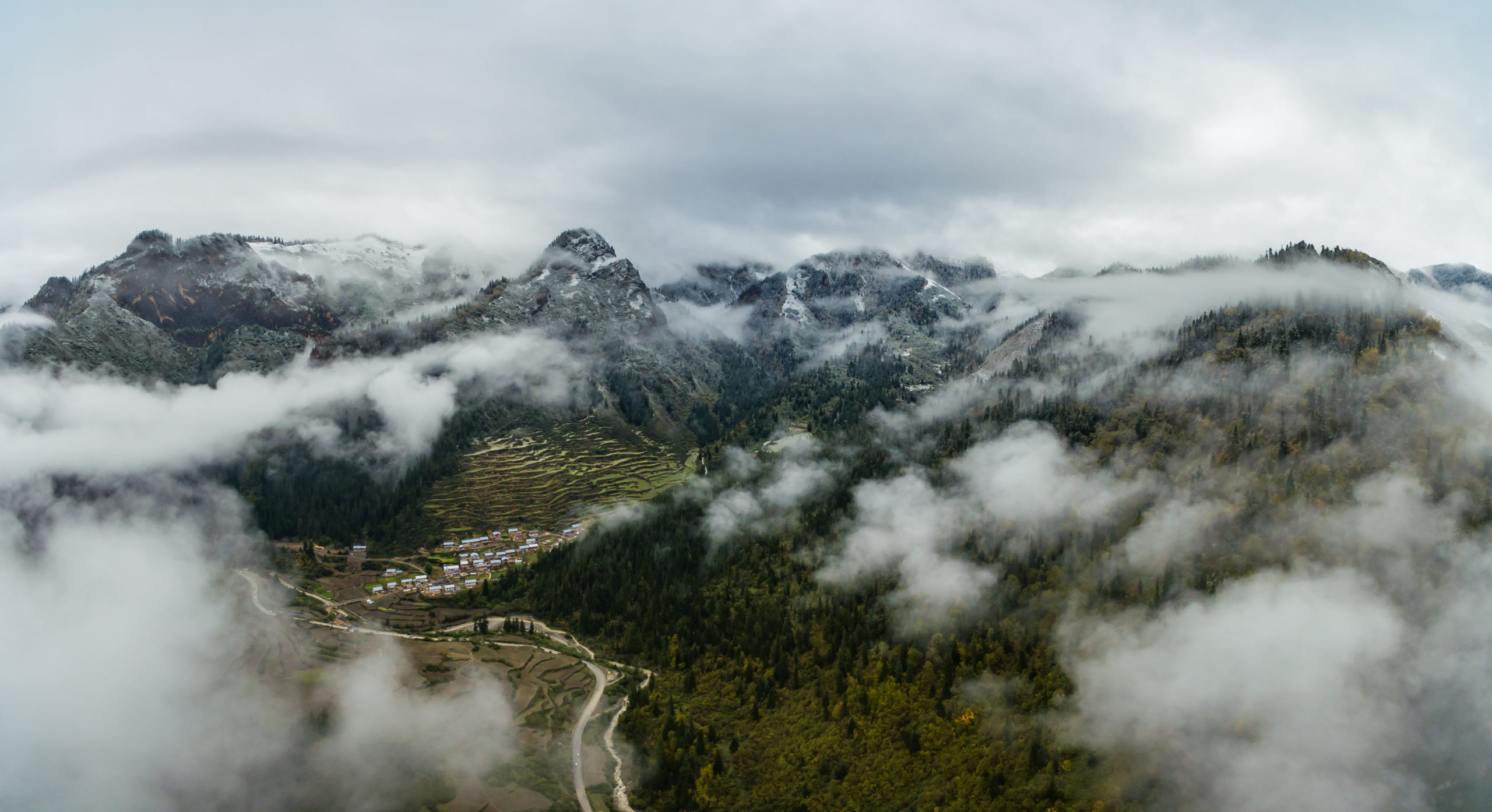 Although a small town, Zhagana has seen incredible development in tourism in recent years as many of the local nomads have ventured to cash in their yaks and sheep to develop tourist friendly homestays and guesthouses right at the base of the mountain. In fact, the tourism industry has really only been operating here for the last 10 years or so.  As of 2020, tourists eager to explore the local village life can pay a 20RMB entrance fee to go in and explore the back alleys of simple farmer homes.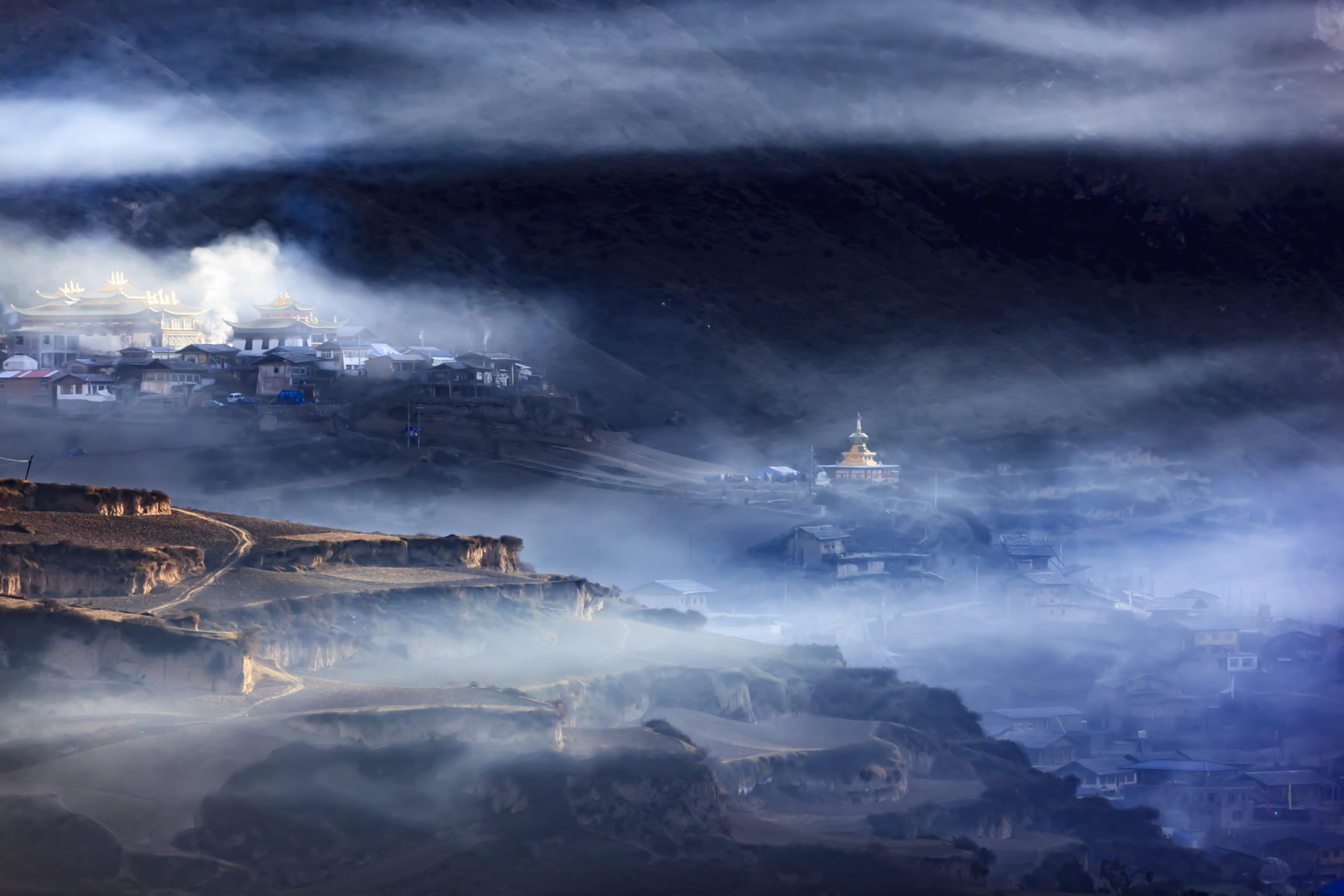 Zhagana is a must-visit if you are headed to Eastern Tibet's Amdo region. If you are traveling anywhere in the region of Labrang monastery, Langmusi monastery or the Zoige grasslands, make sure you stop in this hiker's paradise in Zhagana!