Hiking Mistake #1: Not wearing the right clothing
Solution: Wear layers and be prepared for changes in weather
One of the top noobie hiking mistakes starts with what you wear on the trail. Experiencing a wardrobe malfunction isn't the sort of problem you want to deal with as you are out in nature. Going outside means you're in the elements, so it's always important to wear layers (or store them in your pack) that you can pull off when you get warm and add on when you get cold.  These important layering items include rain gear and a hat. As we all know, mountain weather is very changeable.  So even if the trailhead is nice and sunny you are likely to find snow, wind, or rain at the top of a peak or ridgeline. So be prepared for the worst.
The first no-no of hiking is that you should not wear cotton clothing or other materials that will absorb moisture and sweat.  As your cotton clothes (like jeans or a cotton hoody or cotton socks) absorb rain or sweat they start to pull heat from your body and this is a recipe for hypothermia.  Many cases of hypothermia do not happen in arctic or freezing or icy conditions.  It is enough just to be wet while the temperatures are chilly or windy.  Then sustained exposure to wetness and chill can pull heat from your body and you will have no way to keep dry or warm in your cotton clothes.  There is even a saying among hikers that tell us "Cotton Kills". While this may seem overdramatic, the warning is there to help us realize that synthetic and wool fibers are much more preferable to cotton in maintaining body heat and regulating moisture.
Hiking clothing is generally made from fibers that wick away moisture from the body to help regulate your body temperatures, which is important in all kinds of weather. If you are a woman hiking in the summer, we also recommend that you hike in a short-sleeve shirt as opposed to a sleeveless tank top, since it provides more sun protection and prevents rubbing from my pack's shoulder straps.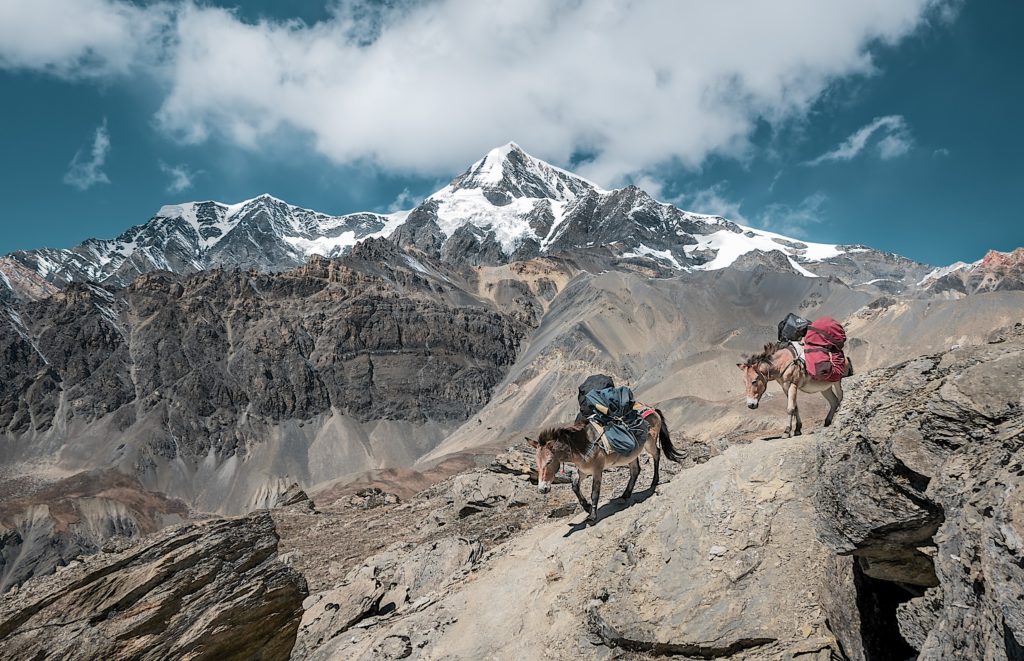 Hiking Mistake #2: Getting caught in the dark
Solution: Get an idea of how long the hike will take
Before I set out, I like to read some reviews on the trails and gather some information so I can expect how long the hike will take (both in distance and time). A good resource to use if you hiking in the west is  AllTrails  and this will help you see what others are saying about the hike so you can gauge your own time and experience.  This helps me know what time I need to start hiking in order to avoid getting caught in the dark. Once you're out on the trail, make sure you have a map – either a paper map or on your phone – so you can keep track of your location during your hike. If you're doing an out and back hike, determine what a good turnaround time is and stick with it. If you're doing a loop trail, know the mileage, vertical gain and how long it will take you and plan your breaks accordingly. Even if you're certain you'll be done before dark, it's always a good idea to pack a headlamp, just in case.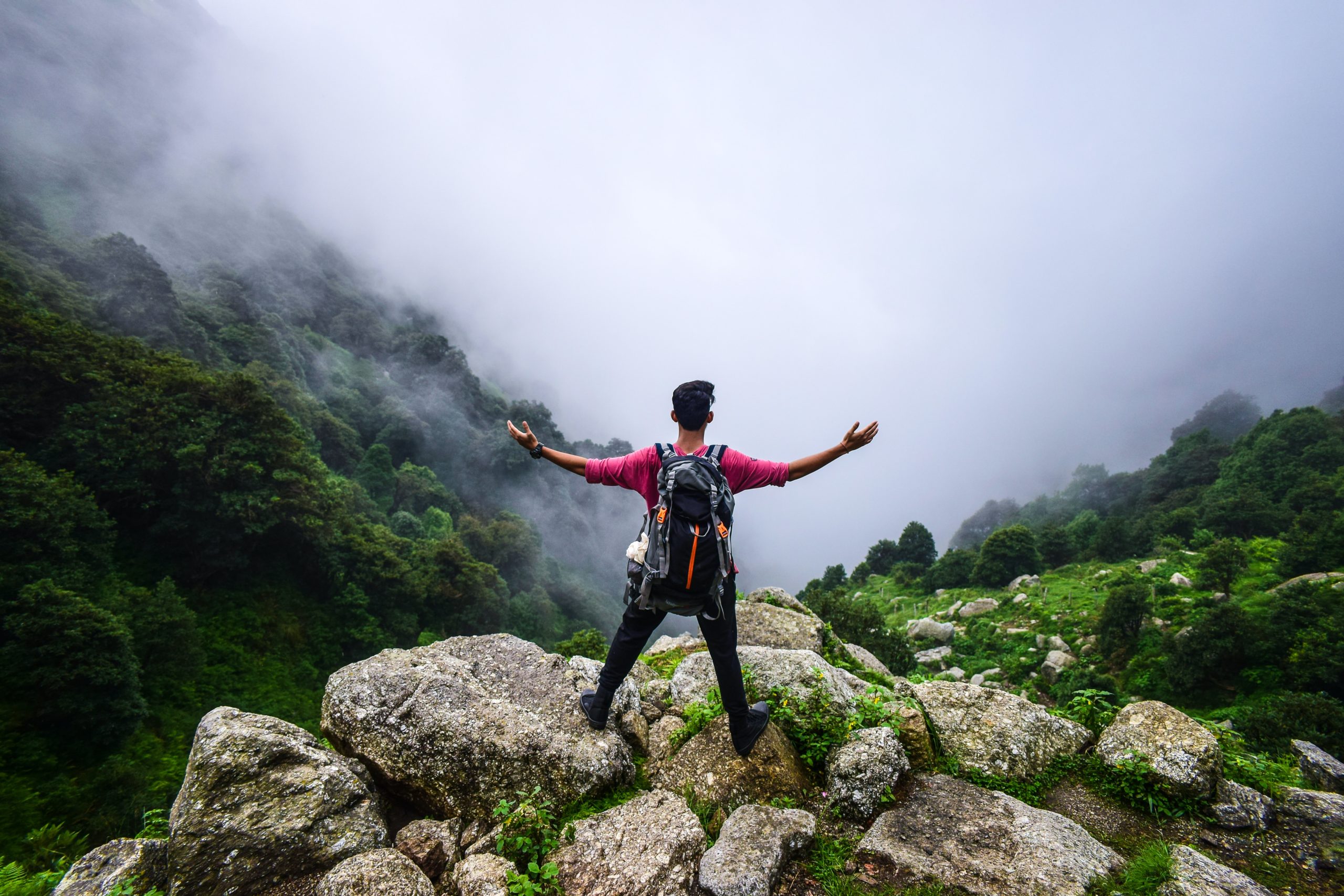 Hiking Mistake #3: Leaving behind essential items
Solution: Prepare and pack your backpack ahead of time
Another classic hiking mistake is forgetting things you wish you had while your were out on the mountain.  When you are 6 miles from your car, and start hitting slippery terrain and steep drop offs you are going to wish you had brought those trekking poles and more grippy shoes. A well-packed backpack might seem elusive to a beginner hiker, or like a skill you gain only after logging hundreds of hours out on the trail. However, having everything you need in your pack comes down to creating a good habit and frame of mind before you go outside. You can avoid this hiking mistake and Check out our post on day hiking essentials for a list of the most basic and fundamental pieces of gear. Plus, remember to bring a fully-charged phone, map, or other navigational tool, and plenty of food and water to replenish your electrolytes and keep your energy up.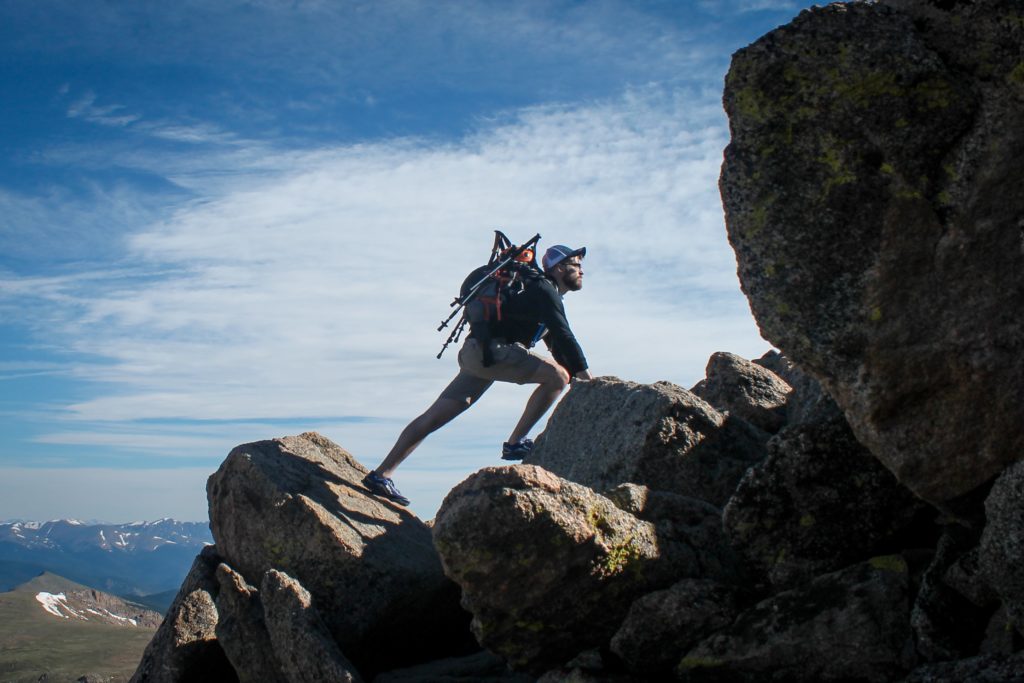 Hiking Mistake #4: Getting lost
Solution: Bring a map and know how to read it
Whether you're a beginner hiker or not, there are a few good rules to always follow so you can avoid getting lost. One, always bring a map – either a paper copy, GPS, or on your phone (make sure it can be used offline) – and know how to read it. Two, stick to the established trail. Don't cut through a switchback or bushwhack your way through an unmarked section of a trail. This goes against Leave No Trace principles and is an easy way to get yourself turned around. If at any point, you think you might be lost, stop, think, make a mental note of your surroundings, and start retracing your steps.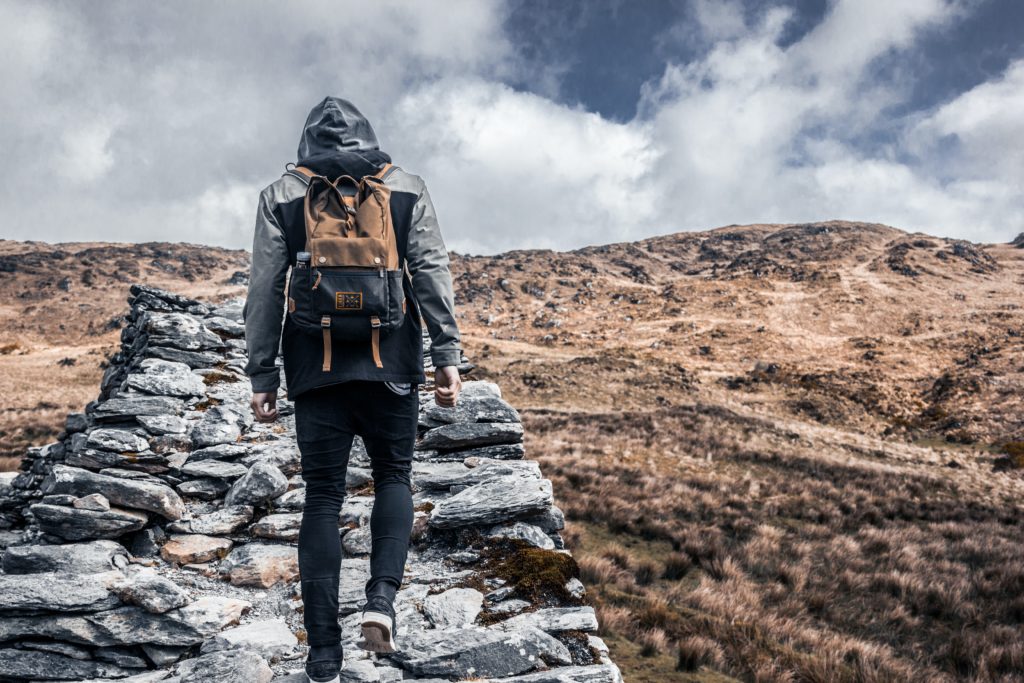 Hiking Mistake #5: Trying to do too much
Solution: Set realistic goals and research the trail ahead of time
It's important to have realistic goals in mind and to know your abilities. When choosing a trail, the two big factors you'll want to pay attention to are the total distance and the total elevation gain. Have an idea in mind of how far you can comfortably hike in a day and how much elevation gain is too much. For your first hikes, we suggest picking hikes that have only moderate elevation gain, are well-traveled and easy to follow when you are getting started with hiking. While it's good to challenge yourself, it isn't a great idea to get in over your head. A lot of times we overestimate our abilities and end up making this hiking mistake that leaves us with sore bodies and exhausted minds.
Plus, the whole idea is to have fun. If you realize the trail is more than you can chew off, don't try to power through; be safe and turn back. Knowing when to say no and use your better judgement is an important skill that you'll need as you advance to more challenging terrain.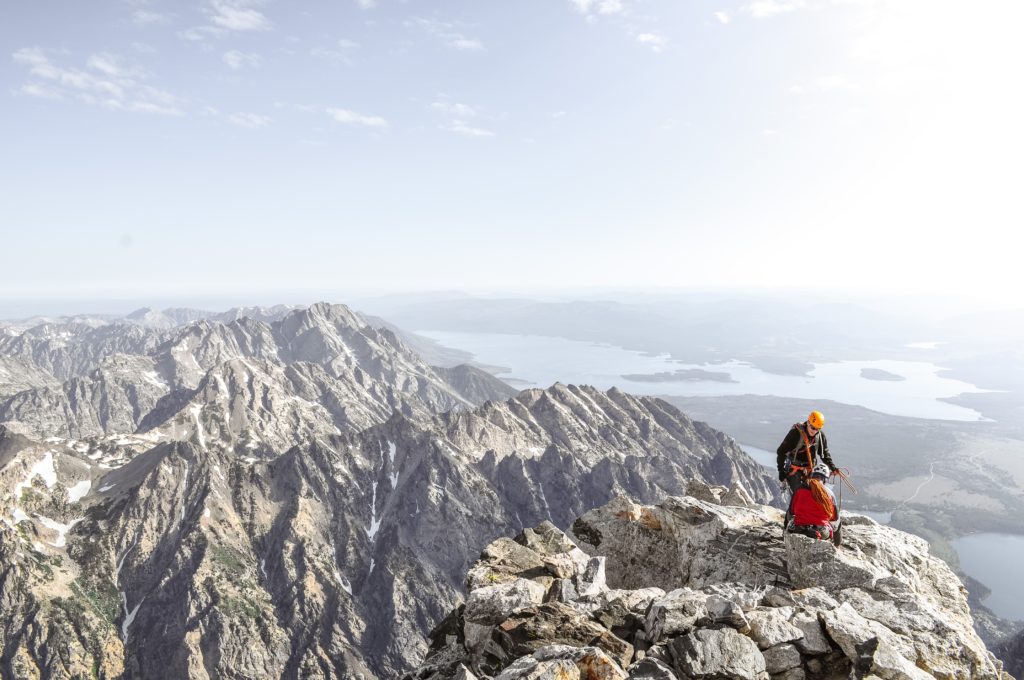 Hiking Mistake #6: Not following Leave No Trace
Solution: Learn how to Leave No Trace
To be a good steward of the outdoors means being responsible and mindful of your impact. As a hiking newbie, it's important to get up to speed with Leave No Trace principles and proper trail etiquette. In short, this means plan ahead and prepare, travel and camp on durable surfaces, pack out your trash, respect nature and wildlife, and be considerate of other visitors. Everyone makes mistakes, especially when you're just starting out, so take some time to educate yourself, try your best to tread lightly and educate others as you learn, too! Together, we can leave the outdoor places we love better than we found them.