Up until 2020, China has had many smaller forest parks and geoparks that showcased its protected natural treasures. But now, in the spirit of Yosemite and Yellowstone National Parks, China is unveiling their first official national park and it is a doozy! Covering a total area of 325,000 square kilometers Sanjiangyuan (translated "the Source of the Three Rivers") National Park is one singular park that is roughly the size of all of Norway.
Located on the high Tibetan Plateau, this area comprises the source of the Yellow, Yangtze, and Mekong Rivers as they flow out of southwest Qinghai Province. This area is home to 100's of species of rare, high altitude Tibetan animals including the world's largest per capita population of snow leopards! Other amazing wildlife in the park's extensive boundaries include Tibetan antelope, Wild Ass, Tibetan gazelles, white-lipped deer, Tibetan brown bear, and black-necked cranes (thus our company's logo for Elevated Trips 😉 )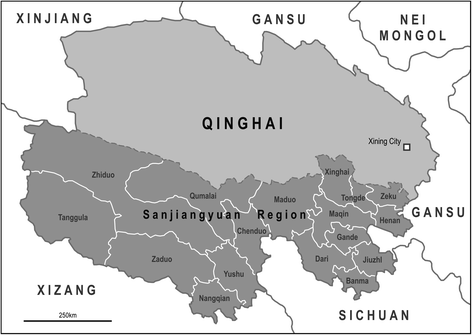 The national park is the country's calling card as it races as a global leader into a new future of environmental protection and "green" management. Unlike other domestic nature reserves which aim to protect certain unique species, this national park emphasizes the protection of an entire ecosystem. The establishment of the Sanjiangyuan National Park is of great significance to the security of water resources and the protection of rare animals and plant species. Still in its infancy, the park has seen its grassland coverage rise to 11% and its grassland output jump to 30% compared to the previous decade; these are astonishing numbers for land area that is so desolate and cold and has an average altitude of 4,700 meters (15,420 feet) above sea level. The number of wild animals is also seeing a major increase as the number of Tibetan antelope, once illegally hunted for their properties in Chinese Medicine, has surpassed 70,000 animals (up from less than 20,000 antelope in the 1980's).
The opening of the Sanjiangyuan National Park aims to preserve a wide range of ecosystems in the region, from alpine wetlands and lakes to grasslands and glaciated mountains. These ecosystems provide habitats for one of the highest concentrations of living creatures in high altitude localities anywhere in the world.