Ecotourism with Elevated Trips
Ecotourism, when done properly, should fulfill three major requirements in giving back to communities:
1.) Education
2.) Conservation
3.) Community Development
Here is how we practice these 3 principles in our sustainable and ethical travel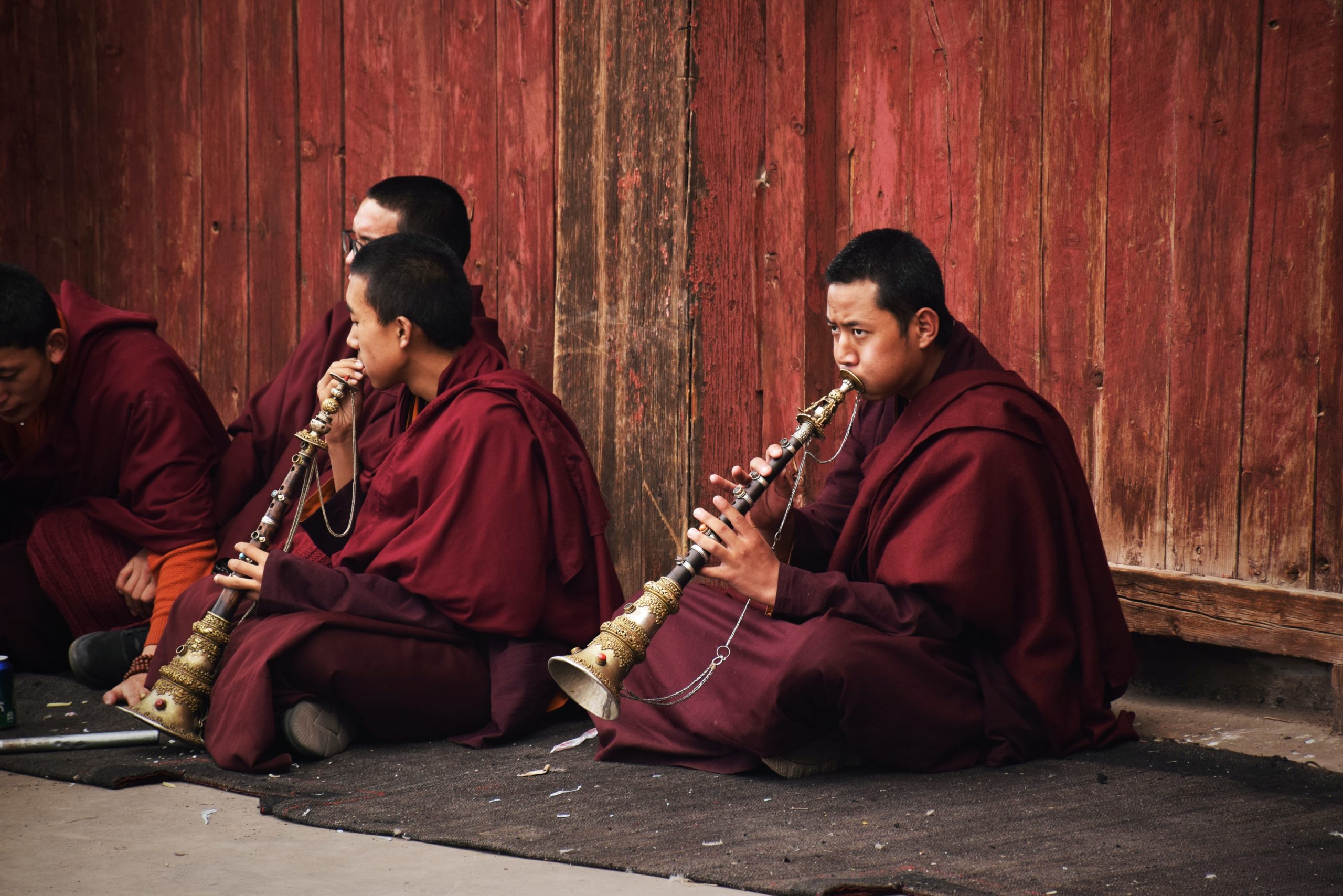 1.) Education as ecotourism in Tibet
In our business we think about our work in 3 different sectors, like a target or a ring of concentric circles moving from the inside to the outside.  These circles of influence and impact, in order from the inside, inner circle to the outer circle are:  Guides, Communities, and Guests.
Guides
In general most of our local guides are Tibetan nomads who speak fluent English. These are young men, some with young families and kids, who are generally 25 to 40 years old. Of course, it is important for us to pay them a wage that is not only in line with market standards but that helps them provide for their families and communities.
But above just paying an excellent wage for their their high quality, highly sought after services we go further while investing in our guides. We also support educational opportunities and help pay for trainings and personal development. We have paid for English, ecotourism, and guide trainings, tests, and workshops that last from a few hours to a few months and consider education an important part of our company culture and personal growth. We want our guides to be well rounded people and we even pay for educational opportunities that have no direct correlation to our own mission in travel.
Communities
Trainings We Provide for Communities
Elevated Trips provides trainings to local Tibetan communities to create homestay environments that are clean and comfortable for foreign guests We work to train local communities in beautiful environments how to have high standards in guest service and cleanliness and help nomads to understand what foreigners want as far cooking techniques, clean sheets, and authentic experiences.
We also provide local trainings that are free or very cheap and include the following topics to guides, artists, nomads, and villages:
-First Aid- Basic CPR, bleeding and emergency response training for Tibetans in remote areas with very little access to immediate medical care
-Leave No Trace- we teach local communities how to leave an environment better than they found it and encourage sustainable principles in these areas
-Tourism Management- We believe the best ecotourism practices and ideas do not come from foreigners or outsiders but from what the local communities already have to offer in their own experience and culture. So we work to facilitate community cooperatives that pull together local resources, skills, and passion together so that communities can make their own decisions around what experiences to offer and utilize.
Using What is Already in Our Hands
When working to empower local communities, we ask the question: What do you already have in your hands or in your local environment? And the answer to that varies with every community. Some have horses and horse treks, some have good cooks and unique recipes, some have scenic homestays and the gift of hospitality, some have guides who know the mountains and local wildlife well, some have access to caterpillar fungus or wetlands, and some are good at making leather crafts or local art. We believe there is no such thing as a poor man or one who has no gifts that can contribute to those around him.
Rather than using a cookie cutter approach to travel, we want to help each community realize it's own unique benefits and then help them develop those in a way that is appealing and educational to the guests who travel there. It is our goal to raise up and acknowledge leaders of communities who already have a passion to see the next generation live a better and more sustainable life than those before it.
An important adage in development says, "If you give a man a fish he eats for a day. If you teach a man to fish he will eat for a lifetime". Far beyond just giving a fish or a few dollars or a single travel experience or some hand outs or aid from foreigners, we want these beautiful nomadic people to know and take pride in the fish in their own native river and learn to take care of them as stewards of the land. In the Qinghai Lake area, we support a horse cooperative that takes guests on horse treks and nomadic activities. This has taken the Qinghai Lake experience from a touristy, short 20 minute horse ride that any tourist can get on the side of the road to a holistic 2 or 3 day homestay or tent stay in the grasslands that teaches how to grind Tsampa and learns about a 120 year old Tibetan black yak hair tent and the traditional methods of weaving and wool production. As guests stay longer this transforms the experience from a commercial exchange to a cultural one. And guests feel less like they are paying for a quick thrill and more like their heart has opened to new horizons and realizations.
Guests
As we said in the above paragraph, our goal is to use travel not just to take a quick selfie or snapshot of a culture but to be immersed in it in a way that changes people's outlook on themselves and their own culture. For us this hands on education is an important part about helping guests learning something new.
Experiential Education
With our international school students we host experiential education trips that help the students (often urban youth who are quite detached from where their food comes from) understand how to live sustainably with the land. After a stay in a nomadic tent in the high pastures, the students wake up in the morning and help gather yak dung. They then spread and dry the dung to create fuel for cooking and heating the very tent they just slept in. This teaches them about living and surviving in a high altitude environment with no trees, wood, or coal available for fuel and helps them realize the simple conveniences of their own lives in running water and central heating. We also teach these groups hands on techniques in how to make yoghurt, cheese, and butter from freshly produced yak milk. These students also learn techniques in traditional rope making and learn how to use a slingshot to herd sheep and yaks in the mountains .
Whether it is is a school group or an adult group, we emphasize experience over textbook knowledge and all of our tours try to incorporate native Tibetan ways and craftsmanship through workshops and cultural exchanges. Depending on the areas we visit our engaging workshops can focus on the traditional arts of leather making, black clay pottery, Thangka painting, sand mandala creation, tent weaving, metalworking, wool production, and livestock production. In a fast paced world where everything comes from a factory or a department store, it is important for us to slow down and take time to learn and understand these rich, native processes to understand where food, clothes, rope, saddles, and the everyday materials of life come from.
We use cultural education to preserve and maintain the traditional knowledge and skills in the Tibetan culture so it is not lost within the next generation of video games and cell phones.
Some of the crafts and artisans we support are:
www.norboo.org
www.tsharu.com
Amdo Craft
Snowland Art School
Of course, Elevated Trips is not an art or design school in itself but we pride ourselves on taking our guests to purchase unique handmade souvenirs and doing workshops with these small community based vendors.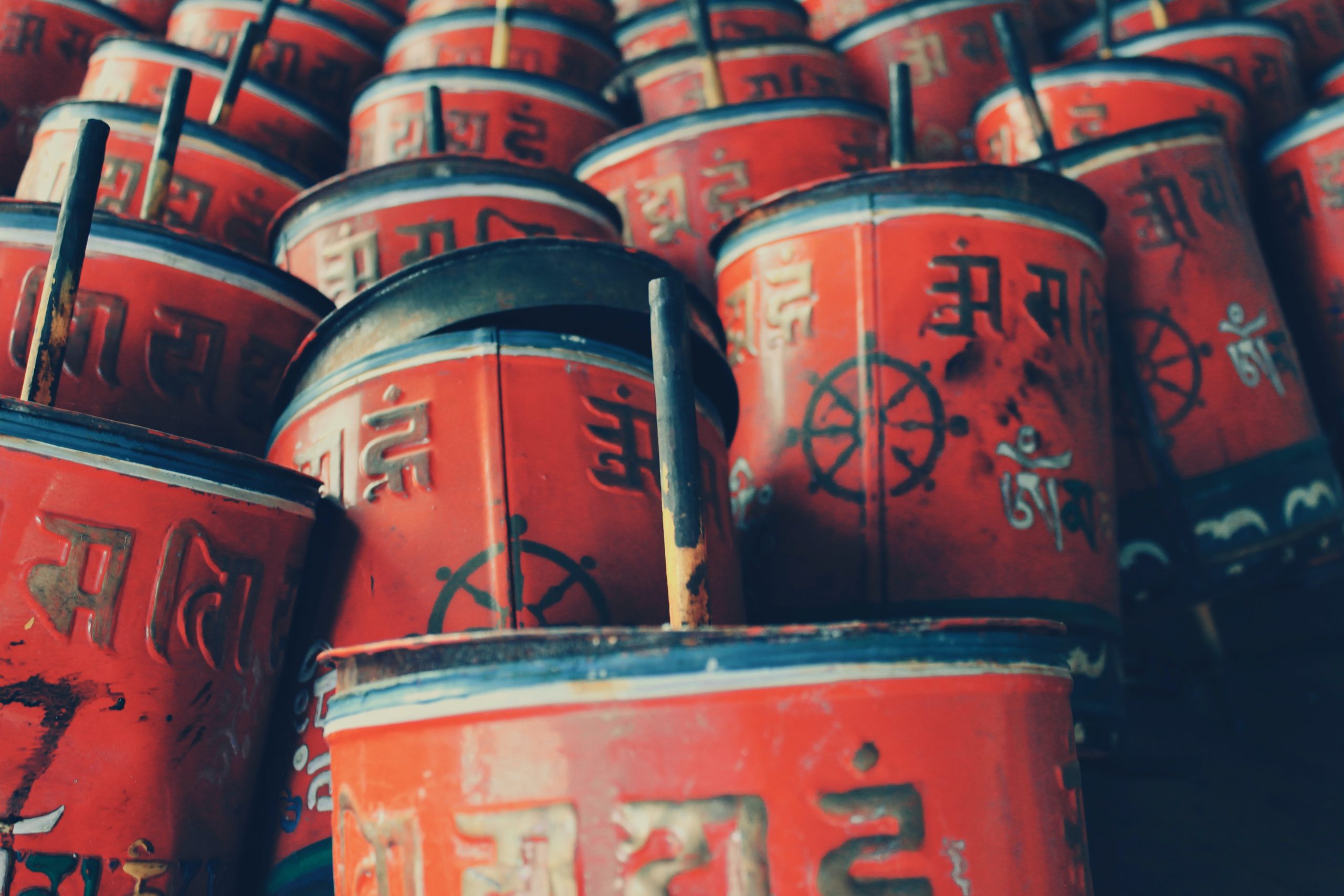 2.) Conservation as ecotourism in Tibet
Principles of Reuse for Environmental Conservation
In our international school trips we hand out a set of reusable chopsticks to our guests so that they can use these chopsticks throughout our travels rather than using a new pair of cheap, splintery, single-use bamboo chopsticks for each meal. For instance, one person on a 10 day trip might go through 3 sets of disposable chopsticks each day, one for each meal, and might be traveling for a total of 10 days. So from one person using reusable chopsticks they can save 30 extra pairs of disposable chopsticks from being needlessly thrown into a growing garbage landfill. If there are 10 people on this same trip, you might then save 300 pairs of disposable chopsticks on that one trip. And if you host 300 people in a year as a small travel business maybe you'll save a total of 9000 chopsticks from being thrown into the dump.
This, of course, is a small impact compared to the 1.4 Billion Chinese people and the amount of waste these people create every day. It is really just a small drop in a cultural wasteful bucket. But hopefully our actions do more than just create less waste in a handful of people. Small actions repeated in everyday lives make for big world changes and we hope that, in the bigger picture, we are helping people to start thinking in the right direction and reusing things that they don't need to buy or throw away. In this same vein, we try to encourage using reusable water tongs rather than disposable plastic water bottles in our international school trips. We also discourage use of plastic bags and try to opt for reusable canvas shopping bags when purchasing fruits or grocery items.
In an effort to reduce waste, we take some of our travelers to 2 zero waste villages in the Yushu area in Qinghai Province. These villages have decided, through their own ecotourism cooperatives and local leadership, to produce zero waste from their daily activities. This means everything they use and create is from their own gardens, their own lands, and their own hands and there is no trash produced from any of the homes in these villages. This is a significant decision by these local people and it takes commitment and intentionality to pull this off in our plastic-addicted world. We salute these men and women and enjoy bringing guests to learn about their zero-waste lifestyle through workshops in these communities.
Leave No Trace Principles
Elevated Trips practices and teaches the  7 principles of Leave No Trace used by the Center for Outdoor Ethics.
Whether you consider yourself an "outdoorsy" person or not, everybody can leave no trace on their environment, whether you're taking a walk in the park or a hike up a mountain. Here are the 7 principles of Leave No Trace and a breakdown of how to adhere to these important guidelines when enjoying any and all outdoor places and spaces.
What are the 7 principles of Leave No Trace?
1.) Plan ahead and prepare.
2. Travel and Camp on Durable Surfaces.
3. Dispose of Waste Properly.
4. Leave what you find.
5. Minimize Campfire Impacts.
6. Respect Wildlife.
7. Be considerate of others.
Why is it important to leave no trace?
To preserve the public lands, places and spaces we love, we should all do our part to "leave it how we found it." Not following these guidelines can create a negative experience for other nature enthusiasts, disrupt delicate ecosystems, even destroy vast areas of land. The principles also ensure we can enjoy the outdoors safely.
Trash pick up days
During our trips we organize the groups to pick up trash and clean up places where other travelers have left containers of instant noodles, plastic bags, and other trash.  We pack this trash out of the mountains and recycle as much of it as we can . We usually do not receive any financial benefit from such activites but we believe in keeping our natural environment clean and in leaving an area better than we found it.
Sanjiangyuan, The Source of the Three Rivers in Qinghai
Sanjiangyuan is an area known as the Source of the Three Rivers. This is the largest national park in all of China and comprises the massive land area in western Qinghai that is source to the Mekong, Yangzte, and Yellow Rivers. In this area there are a small band of nomadic shepherds who are the protectors of this unique and fragile high altitude ecosystem. We support the work of these herders and bring our trips to meet them in person and learn about what they are doing in conservation to protect the lands and the unique Tibetan wildlife including the Wild Ass, the Tibetan antelope, Tibetan brown bear, snow leopards, Tibetan fox, and other species that are native to this area.
The ecological importance of preserving the Tibetan Plateau can not be underestimated as this area is often called the "Third Pole" as the third largest source of freshwater, after the North and South Pole, in the world.  We teach our travelers that what may look like a bunch of simple marsh grass in a high altitude remote environment is actually quite significant as the source of almost 50% of the worlds drinking water, flowing down into China, India, and parts of Southeast Asia.  It is our responsibility to take care of this precious resource for future generations and we consider this an important part of the education in our ecotours. The students and guests we take on these trips may be the future leaders of China or the world and we want these bright men and women, as the foundation of future thought and conservation, to carry this legacy of environmental protection and conservation.  Our hope is to spark discussions and activity around these issues so that our children and grandchildren can enjoy and understand the environment as much or more as have.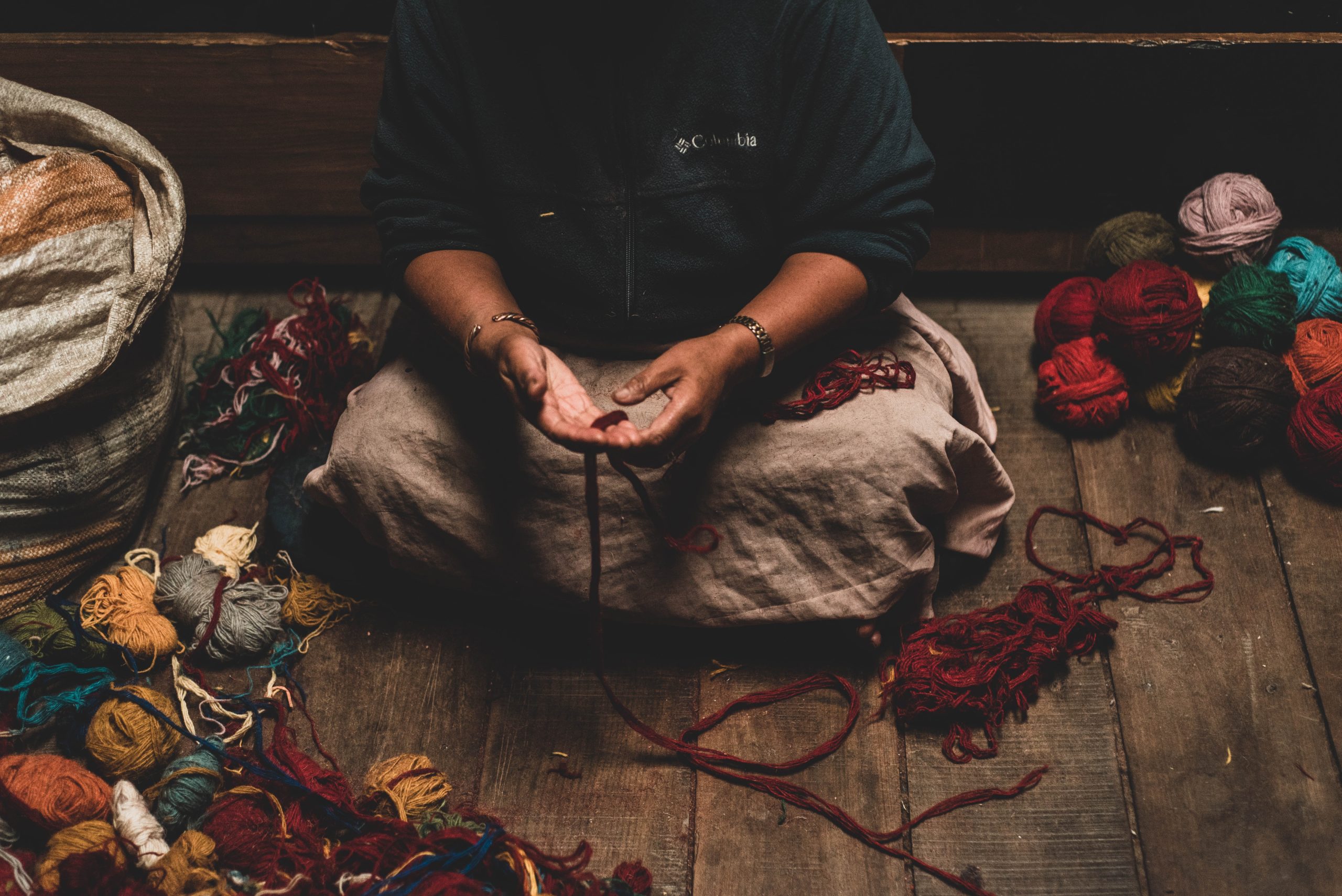 3.) Community Development as ecotourism in Tibet
At Elevated Trips we employ all local guides, drivers, and hotels so that we can minimize the amount of tourism money that goes to tourism leakage. We support local homestay hosts who grow their own barley flour and serve us fresh sheep meat right from their own grasslands. You can travel in good confidence knowing that roughly 85% of your tourist dollar goes directly into the hands of local people in western China.
Our local guides have all grown up in the mountains and villages that we wander through. They are the the native experts on plants, animals, culture, customs, festivals , and religion. WE are not going to set you up with some Chinese guide who grew up in Guangzhou and knows nothing about the local customs. Our guides can walk the land here and tell you that there you used to be a lake in a certain location and that lake has dried up because of overuse or desertification. You can speak with our guides and their families and ask the village elder what life was like 70 years ago as a child and he will tell you stories from way before roads and buildings came into the Tibetan Plateau. We don't want you to just walk through the landscape, but to experience its life and breath and stories from the point of view of locals.
Personally, I dearly love backpacking and the outdoors. I have spent over 15,000 miles and a whole lot of hours hiking through the most beautiful mountains in Tibet, Nepal, West Africa, and North America. Being outside and guiding people into beautiful, rich, diverse places is the consuming passion of my life. But as much I am a fan of nature, the real reason why I have this business called Elevated Trips is to provide jobs for local people. For us, Elevated Trips is about giving new opportunities not just to our beloved travelers, but to our local friends. As the world all starts to wear the same clothes and talk on the same phones due to globalization, we have to look at ourselves and wonder what it is about us that makes us unique. I want Tibetans to look at themselves and answer that question with a deep cultural heritage, a beautiful language, and long lasting dignified traditions. As more and more nomads move into big megacities and get lost in the traffic and big buildings we want to help a handful of curious nomads find themselves not in the future of technology but in the past of simplicity. Our goal is to preserve culture not in a dusty museum but in the living hands of shepherds and farmers who live and love the land.
Through our work community development we hope to help a few nomads stay on their native lands and use those joys as gifts to give their children and the guests who venture out to visit their homelands. We teach locals English, tangible and intangible guiding skills, and skills in camping, hiking, and mountaineering. In many ways we are a bridge between the foreign western world and the mysterious, misty mountains that hold Tibetan Buddhist monasteries.
Through our work we create jobs for local people whether that be for the horse trekking guide, the homestay host, the birding expert, the monk who talks about the origins of Buddhism, or the artist keeping traditional painting techiniques alive in a world full of copying. While we hope that our guides and communities stay with us in the long haul, we also hope that if these dear men and women move into other fields that the skills and training we have invested in their lives will translate to more value for their families and homes. Perhaps one of our guides will go on to start his own eco-guesthouse or restaurant on his native lands with some of the ideas or principles they learned from our business. Our guides are the heart pulse of our business.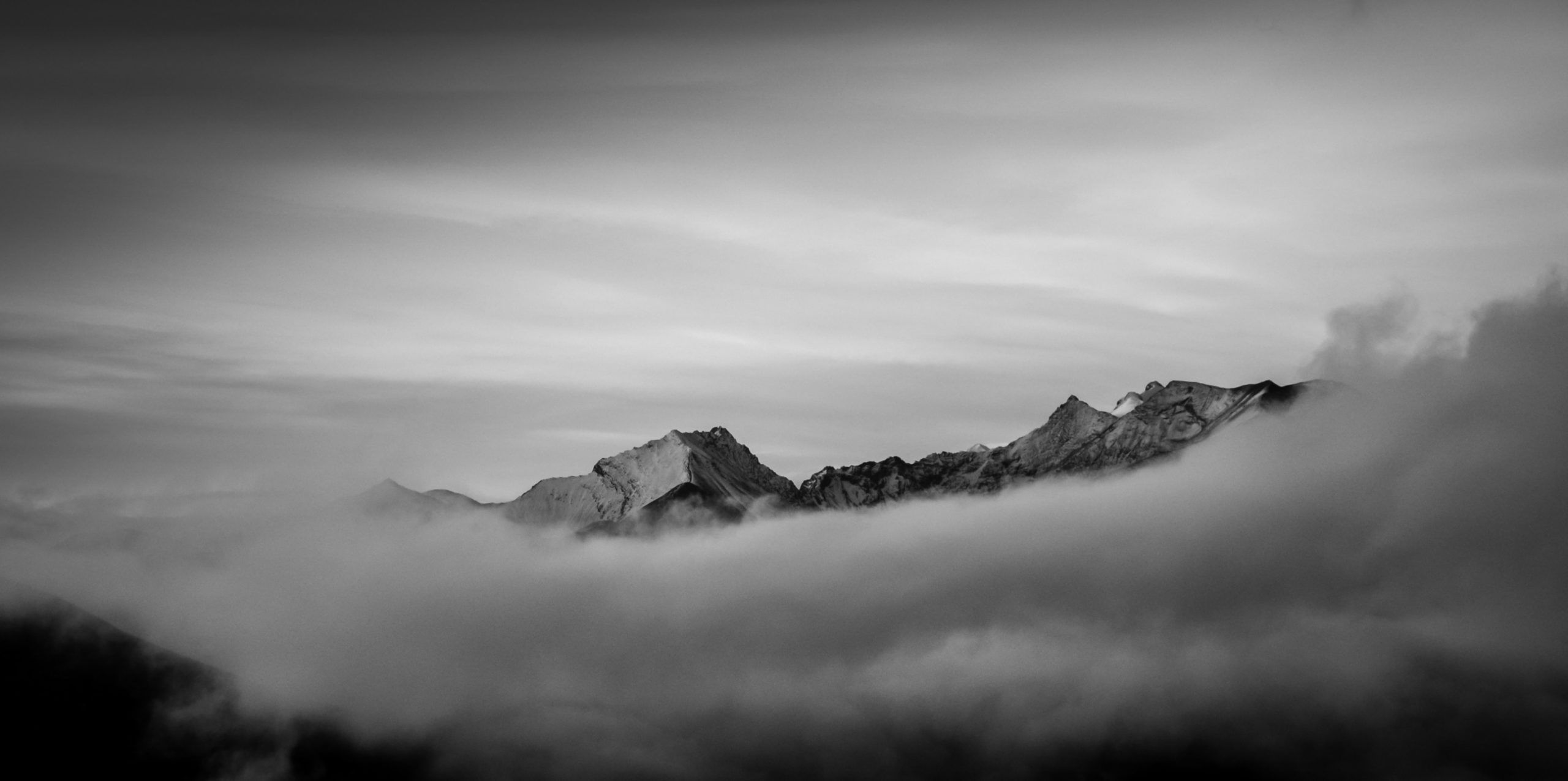 Conclusion on Ecotourism in Tibet
As a small business we have a handful of local guides and we pour into these men and women so that they, too, can invest in their communities and families.
At Elevated Trips we want to support what already exists. We want to validate and uphold the sacredness and goodness of nomadic history and culture. We recognize the inherit beauty and mystery in a culture and landscape that precedes our own modern ideas and has still much to speak to us into our own comfortable and convenience-driven existence.  And we believe this is a gift to be treasured, shared, and cared for well not just by a handful of remote shepherds but by the world. But the most important thing for us is to mutually learn from everyone we work with.
And we hope that that spirit of curiosity, as a life long learner and traveler, is what you drives you as well.  If this is what drives you we would love to hear more about your own travels and how we can work together to positively affect communities:
info@elevatedtrips.com