Here is information from our Chinese visa partner, www.mychinesevisa.com
This shows, in detail, what you will need to apply correctly for your Chinese tourist visa.
If you already have a US passport, applying for a Chinese tourist visa can be a lot simpler than you think and the materials you need are not super complicated.
You can probably gather most of these materials in one to two days.  All you really need is your international flight plans booked, some hotel information in China, and a trip to Walgreens or CVS to get your official passport pictures.
Please gather, prepare, and send the following documents
1.

 Your Passport

You must send your actual passport, which must have at least 8 months of validity remaining and at least two blank visa pages.
Note: The last three pages on the US passport are amendment and endorsement pages. They cannot be used for visa stamp. If your passport doesn't meet the requirement, click here to see our passport services.
If you are ethnically Chinese, a minor, or a non-US citizen, you must also meet these Special Requirements.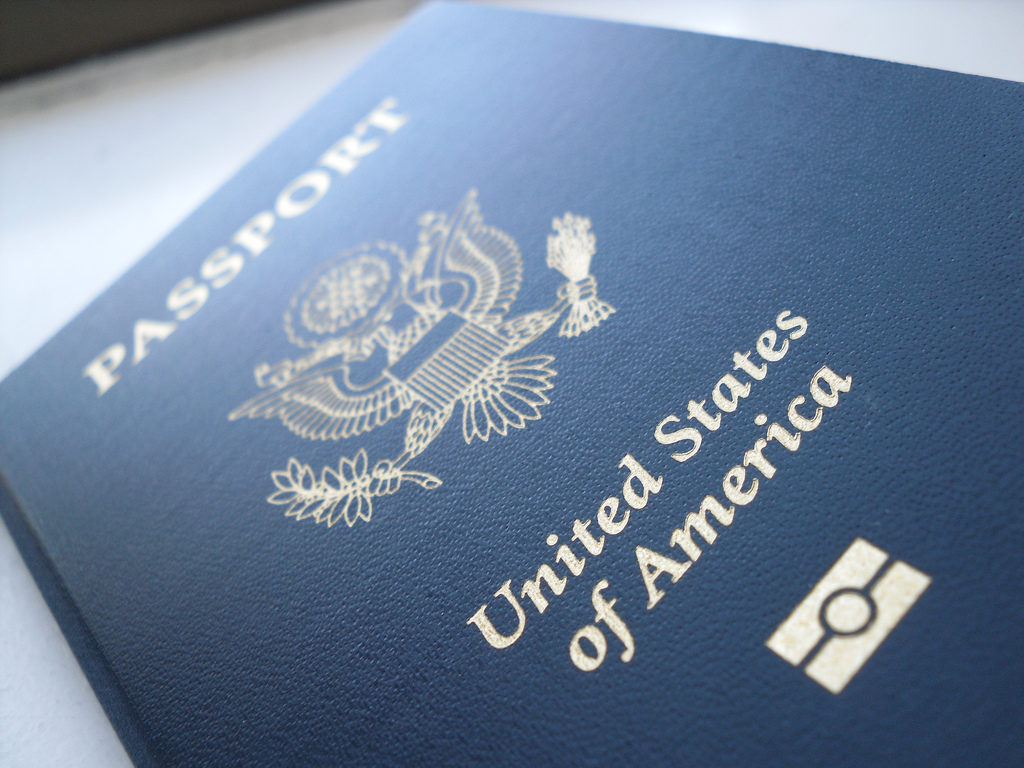 2.

 Photocopy of Passport

You must provide a CLEAR copy of the information page of your passport in addition to your original passport.
3.

 China Visa Application Form

Click here to download application form, which must be completely filled, signed and dated. One form per applicant. Do not leave any areas blank but instead write "N/A" if you don't have an answer to a question, or if the question does not apply to you.  Print the form out single-sided pages.  REMEMBER to sign your application on the 4th page with blue or black pen.

LOS ANGELES CONSULATE has its own application form and will not accept the standard form above. If you live in Southern California, Arizona, New Mexico, Hawaii, Guam, or Northern Mariana Islands then you must use this form instead. Click here to download Los Angeles consulate application form.

For help completing your application form, please view our Sample Pre-filled application.

IMPORTANT REMINDER: Hand-written application forms ARE NOT accepted by Chinese Embassy/Consulates. You must TYPE your answers in our fill-able PDF form using Adobe reader. If your application form is not typed, CVSC will type it for you for a service fee of $20, AND your application will be delayed by at least 1 business day or longer.
4.

 Photograph

Attention applicant: the Chinese embassy has issued strict requirements for passport photos. Your application will not be accepted if these requirements are not met.
One passport type photo, with a white background, taken by a professional passport photo service, such as Walgreens, CVS, CostCo, or Kinko's, etc. You may print out the requirement and bring it to the photographer for reference.  A 2″ x 2″ photo is acceptable; we will trim it to meet the China consulate size requirement.


Please see the official requirements of the Chinese Embassy here.
5.

 Proof of Residency (SF and DC Embassy only)

Applicants residing in Alaska, Northern California, Nevada, Oregon, Washington state and those in the DC jurisdiction (see map) must provide a copy of their driver's license or state issued ID card. Under-aged applicants who do not have a Driver's License can submit parent's driver's license instead, along with a copy of the birth certificate.  Images of the front and back side of the ID are required.
6.

 Job Description (Houston Consulate only)

Applicants residing within AL, AR, FL, GA, LA, OK, MS, Puerto Rico, and TX who are currently employed or attend college in the USA must complete the "Job Description" form. Please download and complete this form. Please type your answers on the fill-able PDF document.
7. Employment Letter (Washington DC Embassy only)
Applicants residing within the Washington DC jurisdiction (see map) who are employed must provide a letter on company letterhead stating:
-Your China trip is not related to your job in the USA.
-You will resume working when you return home from China.
The letter must be signed and dated for you to obtain a Chinese tourist visa for your visit.  Click here to view a sample employment letter.
8.

 Supporting Documents

You must provide one of the following documents for a tourist travel visa to visit China.
Photocopy of round-trip airline reservation (full name MUST be shown on reservation) AND hotel reservation; OR
Invitation Letter for Tourist Group issued by a Duly Authorized Tourism Unit; OR
Invitation Letter issued by an individual. For letters from individuals, a photocopy of the inviter's Chinese ID card (front & back) is required. For a non-Chinese inviter, please include copy of their passport (main info. page) and China resident permit.
Invitation letter issued by individuals in China shall include the following items:
Personal information of China tourist visa applicant: name, gender, date of birth, passport number, etc.
Information concerning applicant's visit: purpose of visit, date of arrival and departure, places to visit, relationship between the applicant and the inviter, and who will bear the cost of the applicant's accommodations in China.
Information of inviter: name of the unit or individual, phone number, address, and if applicable, seal and signature of the legal representative.
You can click here for a Sample Invitation Letter. Your China tourist visa invitation letter can be submitted as a photocopy. However, original invitation and/or personal interview may be requested at visa officer's discretion.
Important Reminder: The Chinese Embassy and Consulates randomly checks the authenticity of applicants' invitation letters by contacting the inviting party in China. When that happens, your China travel visa will be delayed, or denied if the letter is not authentic.
NOTE: Print all supporting documents on single-sided pages.  The Consulate of China will not accept double-sided documents.
9. The

 China Visa Order Form

Click here to apply online for your China visa and follow the steps to fill out the China Visa Service Center order form. You will receive payment and mailing instructions when completing the form. After submitting your order, the system will indicate where to mail your materials.