Amdo Tibet
Amdo – Eastern Tibet
Amdo Tibetans are often known as the artists and scholars of Tibet and these Tibetans can be found in Qinghai, Gansu and Sichuan provinces.  Amdo is home to approximately 25% of the total Tibetan population. This cultural Tibetan region of Amdo is home to the source of many great rivers including the Yellow River and Yangtze River. As the home to many influential monasteries and living Buddha's this is a a cultural and religious center, especially for the ruling Gelugpa sect of Tibetan Buddhism. In fact, the founder of the Gelugpa or Yellow Hat sect was Tsongkapa and his birthplace is located just a 40 minute drive from Xining, the capital of Qinghai.
For Amdo Tibetans their traditional lifestyle and economy is centered on agriculture. Generally Amdo Tibetans living below 3000 meters in altitude use farming (especially potatoes, barley, and rapeseed) as their principal income while those living in the harsh climates above 3000 meters are semi-nomadic and move their pastures to follow the seasons and the best available grasses for their yaks and sheep. But both farmer and nomad alike love racing horses, drinking tea, and a good piece of steaming yak meat eaten right off the bone. These people will be quick to welcome you into their homes to try a fresh cup of yak butter tea or a bowl of Tsampa, ground barley flour made into a cookie dough-like ball for breakfast.
For the adventurous traveler, Amdo is place of high grasslands, alpine lakes, deep granite gorges, and a great place to view traditional art and culture. Most Amdo areas are open for foreign travel
No permits are required for independent or group travel in the Amdo region.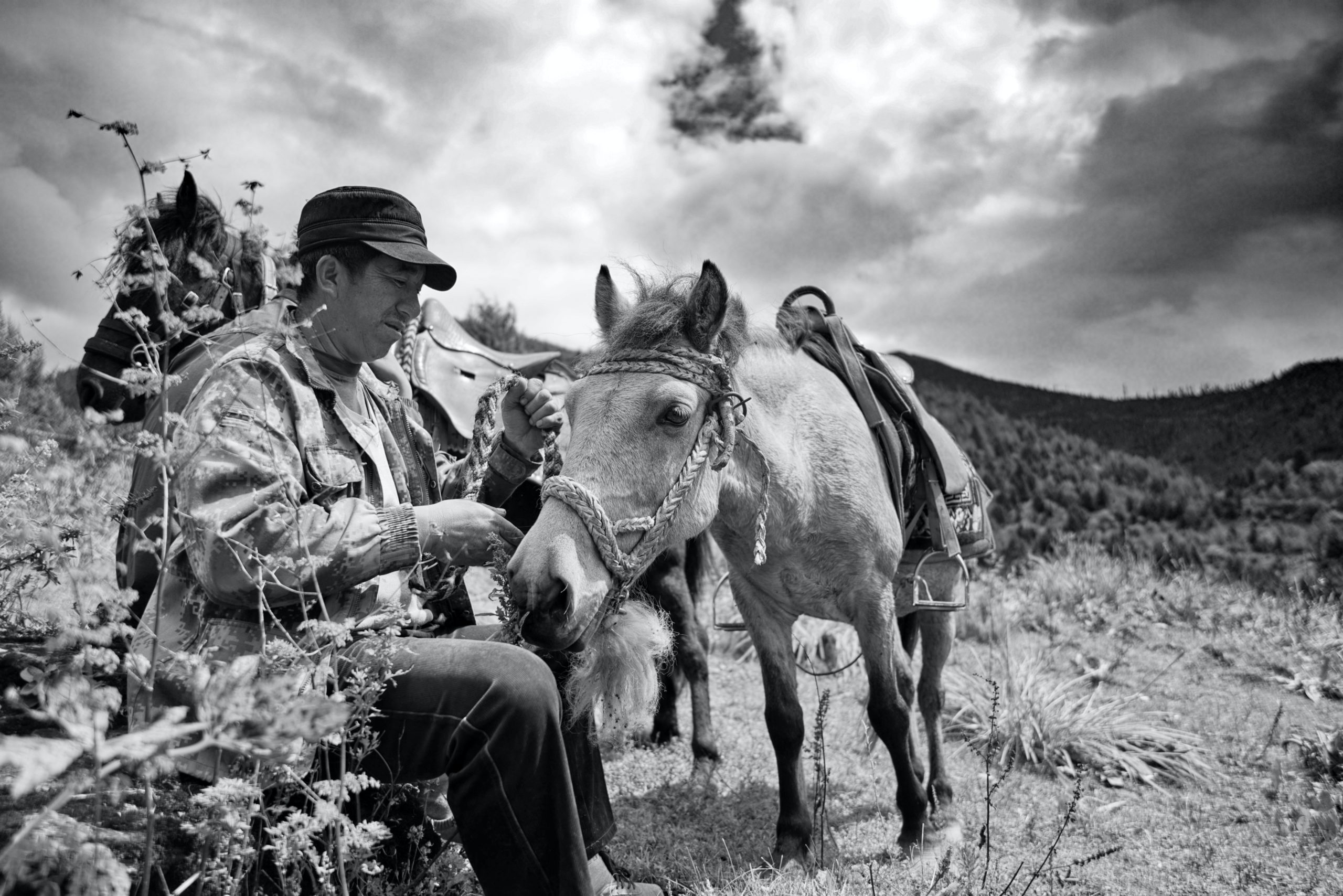 Kham Tibet
The Kham Tibetan people live in some of the wildest and most magnificent lands in all the Tibetan Plateau. The Kham Tibetans are a subgroup of Tibetan people who mostly live in southwest Qinghai Province, the eastern Tibet Autonomous Region and northwest Sichuan Province in western China. These areas can most immediately be accessed through the gateway cities in Xining, the capital of Qinghai Province, and Chengdu, the capital of Sichuan Province. If you fly into Xining, it us about a 12 hour drive directly south to reach Yushu town (Jyekundo in Tibetan) a core of Kham Tibetan culture with about 100,000 Kham Tibetans living together at 3,600 meters above sea level. From Yushu you can discover incredibly remote areas including Chengduo, Zaduo, Zhiduo, Qumoali, and Nangchen. These areas are known for having incredible 5000 meter glaciated mountains, verdant evergreen forests, and a diversity of wildlife including snow leopards, Tibetan antelope, Wild Ass, and blue sheep. If you do not have the time for a long 800 km overland drive from Xining to to Yushu, you can also take a short flight directly to Yushu Batang airport from either Xining or Chengdu.
Western Sichuan Province is known for its beautiful mountains and high altitude wild west cowboy towns full of Kham Tibetan nomads. Some if these towns include Kangding, Danba, Garze, Dege, Litang, Daocheng, Manigango, Tagong, and Serxu.
Some groups of Kham Tibetans can also be found in northern Yunnan Province, but these settlements are much fewer and more scattered than the bulk of Kham people living Qinghai and Sichuan and the TAR. Kham is an extremely diverse region and is known as Chushi Gangdruk ཆུ་བཞི་སྒང་དྲུག་ by local Tibetans. This word carries the meaning of "4 Rivers, 6 Ranges",  which is significant as this region contains the source of many of Asia's longest and most magnificent rivers including the Yellow River, the Mekong River, the Yangtze River and the Salween River. Though sparsely populated and little known by the western world, the Kham region is one of the most ecologically important areas for all of China and Asia. If you are looking to get off the beaten path and wander into some remote and undiscovered country Kham Tibet is a great bet.
The people here, too, are as wild as the landscapes. Kham men (often referred to as Khampa or Khamba) are generally taller than the other two major groups of Tibetans, which are Amdo and Utsang (or Central) Tibetans. These nomads often live in black yak hair tents at 4,000 meters and live a rugged but simple life in the mountains herding their yaks and sheep through the mountains and grasslands. Kham people are historically the warriors of Tibet and even today you can see that wild look in their eyes as they ride their motorcycles into town to trade and buy goods for their pastoral life.
In Kham, every turn is full of surprises as there are opportunities to trek mountains, explore monasteries, and discover cultural highlights while we make our way to and from the edge of both the Yellow and the Mekong River. Travel in Kham areas is for those who want to experience the fullness of the food, traditions, and culture in Tibet's remote villages and the beauty and diversity of some of Qinghai and Sichuan's biggest and most ornate monasteries. Kham is a hidden gem tucked away in stunning mountain scenery that has ever seen few, if no, western tourists. The open plateau and rugged landscapes offer lots of chances to view unique wildlife like Tibetan antelope, Tibetan Wild Ass, Black-Necked Cranes, and the rare and elusive Tibetan fox. From it's source to its winding banks along the Tibetan Plateau, the entire Kham area is magnificent and generally sparsely populated.
No permits are required for independent or group travel in the Kham region.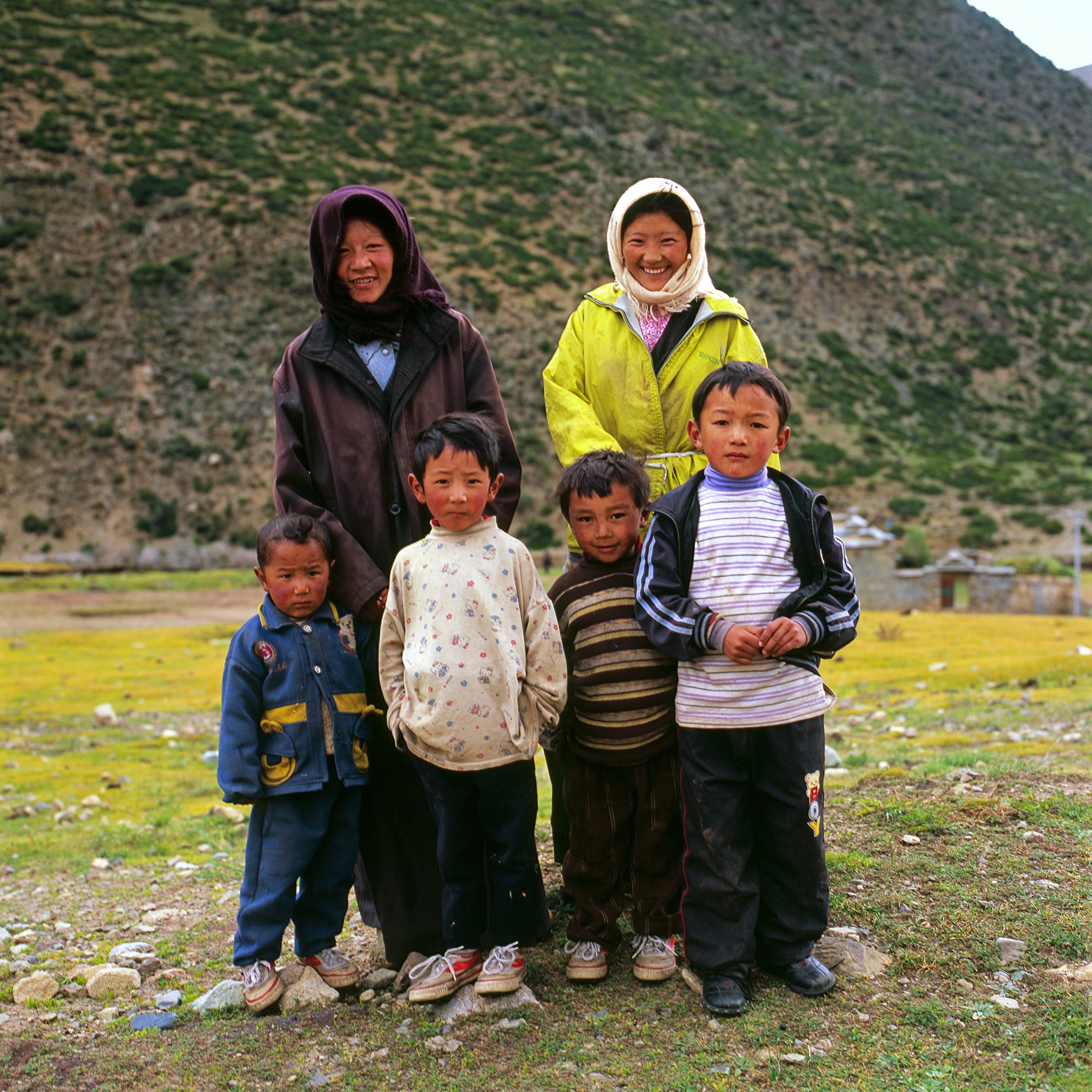 Ü-Tsang – Central Tibet
Ü-Tsang is one of the three traditional provinces of Tibet, the other two being Amdo and Kham, which are described above. This area represents what most of the world thinks of when they travel to or "Google" Tibet because this area contains all the big names of Tibetan travel including Lhasa, the Potala Palace, the Jokhang Temple (the holiest temple in Tibet), Mount Everest Base Camp, and Mount Kailash. Thus Central Tibet (known in China as as the Tibet Autonomous Region or T.A.R.) is home to about 90% of the world's Tibetan tourism because that is what people know and recognize from countless accounts of explorers in books, movies, and media. This is like the Antartica of Tibetan tourism in the sense of international awareness – it is big, it is bold, it is cold, and it is where rugged mountaineers go to make a name for themselves on the Roof of the World.
Geographically Ü-Tsang is very high and barren as most of the landscapes lead into and up to the Himalayas. In fact, the Himalayan range is Ü-Tsang's southern border and not only defines it in a sense of political boundary but also in it's climate. Being in the rain shadow of the Himalayas, monsoon rains from India and Nepal are blocked from northern movement by the massive wall along the Everest corridor, and thus weather south of the Himalayas can be wet and rainy while most of the Tibetan Plateau is quite high and arid. You could drive for hours in the northwestern part of Ü-Tsang in the vast uninhabitable high altitude moonscapes of the Changtang Plateau and not see a single tree or even a blade of grass. But there is life here as this area also includes the source of the the Brahmaputra River (Yarlung Tsangpo) which flows through Tibet and down into India. The present Tibet Autonomous Region (T.A.R.) corresponds to Ü-Tsang and this is the cultural heartland of the Tibetan people, historically known as the "Holy City" and seat of kings and great lamas.  If the cowboys of Kham are known as rugged warriors, the people of Lhasa are known for being gentile and well-mannered and even polite to a fault.
Ü-Tsang had historically been closed to outsiders and foreigners for a long time and remained a coveted mystery to much of the world. While thousands of foreign tourists still wander the sacred halls of the Potala Palace each year, the Lhasa region even today is accessible only in limited ways. Foreign travelers to the T.A.R must adhere to strict rules that include applying for an entry permit through a registered travel agent and engaging the services of a certified guide and approved tourism transport.  No independent travel is allowed in the T.A.R for foreigners. This is not the place for backpackers flying by the seat of their pants on a small budget. Here trips must be well calculated and booked in advance and you can expect a lot of driving time as you navigate the 1000 km one way drive from Lhasa to Everest Base Camp. Outside of Lhasa, foreign travelers can only travel through specific cars or buses designated by the government and can not independently use public buses or taxis. In fact, if you get on a plane or train to Lhasa you will not be allowed to travel from Chengdu or Xining or Kathmandu unless you can show your Tibet Travel Permit before boarding. Travel here is stunning and really is as big as the international names of Sir Edmund Hillary and Reinhold Messner themselves. But in the midst of these wide open spaces along holy lakes and the world's highest peaks you also need to know that you will not be able to visit any area that is not already listed on your Tibet Travel Permit. So make sure you plan and research your trip in advance as last minute changes are not permitted.
Permits are required for group or private travel in the Ü-Tsang region.